Piano Master Class with John McCarthy
April 6, 2024 @ 1:00 pm

-

3:15 pm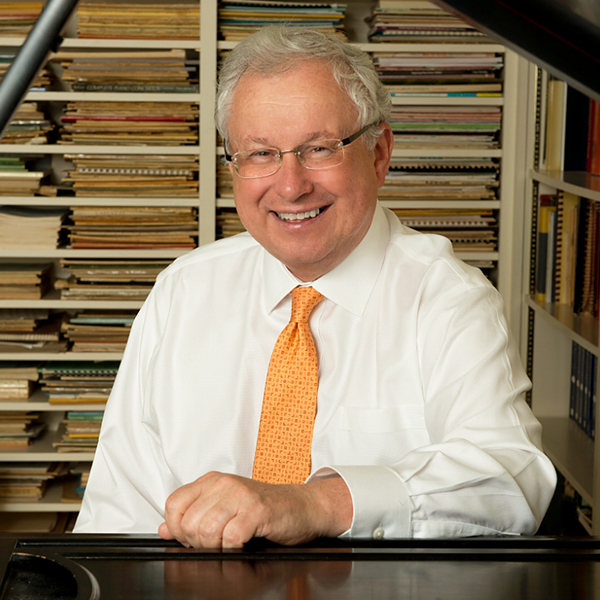 Master class coaching by guest artists has been part of Hoff-Barthelson's curriculum since the School's founding in 1944. This distinguished tradition continues this season with a roster of world-class musicians and educators.
Master classes are an enlightening experience for students and audiences alike. After months of careful preparation, students perform for, and then receive feedback and guidance from a master teacher who challenges the student to think in new and critical ways about the piece they've prepared. The results are inspiring and serve as a catalyst for students to reach new heights in their own musical explorations. Yet the learning isn't limited just to the students who perform. In point of fact, any student—regardless of their level of development or whether or not they even play the same instrument—can learn a great deal.
Master Classes are open to the public to observe free of charge, but reservations are required.
John McCarthy has served on the faculty at the San Francisco Conservatory of Music for over fifty years. He has also taught at UC Berkeley, Lone Mountain College, the Pacific Music Festival at Stanford University, and the International Institute for Young Musicians at the University of Kansas.
During his tenure as director of the Preparatory Division at the Conservatory, McCarthy brought his program to a place of international prominence and was a member of the Education Committee of the San Francisco Symphony. Upon retirement from administration in 2011, he was bestowed the title of "Director Emeritus" by the Conservatory.
In 2006, he was one of three teachers of classical music to receive a Distinguished Teacher Award from the Department of Education and the White House Committee on Presidential Scholars in the Arts. This honor was received again in 2013 for his "substantial contributions to the development of the nation's young people."
As a performer, McCarthy has premiered works by David Del Tredici, Gerard Grisey and Frederic Rzewski. He has performed with the San Francisco Symphony in Davies Symphony Hall and at the Ojai Festival with the San Francisco Contemporary Music Players. He and his wife, Annamarie, have performed numerous recitals as a piano duo, notably at Stanford University and the Bracebridge Concerts at Yosemite National Park. His principal teachers include Martin Canin, Robert Helps, Bernhard Abramowitsch and Katja Andy.
Related Events