Master class coaching by guest artists has been part of Hoff-Barthelson's curriculum since the School's founding in 1944. This distinguished tradition continues this season with a roster of world-class musicians and educators. Master classes are an enlightening experience for students and audiences alike. After months of careful preparation, students perform for, and then receive feedback and guidance from a master teacher who challenges the student to think in new and critical ways about the piece they've prepared. The results are inspiring and serve as a catalyst for students to reach new heights in their own musical explorations. Yet the learning isn't limited just to the students who perform. In point of fact, any student—regardless of their level of development or whether or not they even play the same instrument—can learn a great deal.

Please note that all 2021 Master Classes will be held on-line.

Master Classes are open to the public to observe free of charge.

To receive a Zoom link to observe any of these Master Classes, Please RSVP HERE.
2021 Master Class Teaching Artists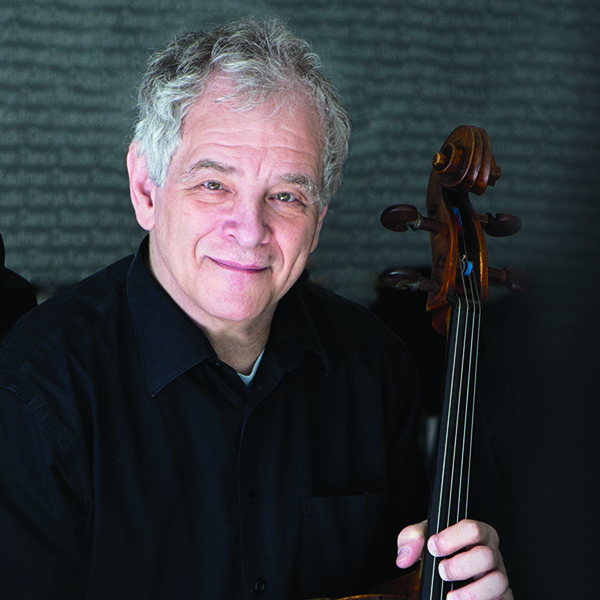 JOEL KROSNICK
Cello
Sunday, February 7
2:00 – 4:30 pm

As cellist in the Juilliard String Quartet from 1974 to 2016, Joel Krosnick performed the great quartet literature around the world and recorded it for the Sony Classical, Wergo, and CRI labels. He is known as a international soloist and, with pianist Gilbert Kalish, his sonata partner of more than 40 years, he has performed cello literature throughout the U.S. and Europe.

He is the recipient of the Chevalier du Violoncelle Award from the Eva Janzer Memorial Cello Center at the Jacobs School of Music at Indiana University, and, as a member of the Juilliard String Quartet, received a Lifetime Achievement Award from the National Academy of Recording Arts and Sciences.
He has been a member of The Juilliard School faculty since 1974 and chair of the cello department since 1994, where he received the Juilliard School President's Medal for Service to the Arts in 2015. He is also on the faculty of the Kneisel Hall Chamber Music Festival.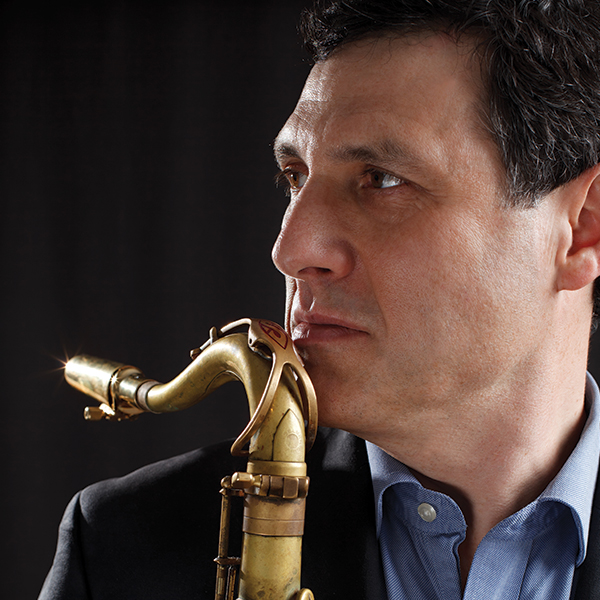 RALPH BOWEN
Jazz
Thursday, April 8
7:00 – 9:30 pm

Saxophonist Ralph Bowen has made his mark on the New York jazz scene for over three decades, while bringing his "casual perfectionism" to clubs, concert halls, and festivals worldwide. Bowen's discography of over 70 titles includes associations with Orrin Evans, Michel Camilo, Horace Silver, Renee Rosnes, Kenny Garrett, Steve Wilson, Kenny Davis, Michael Mossman, Ralph Peterson Jr., Anthony Branker, and Jared Gold.

His eleven solo CDs (Movin' On, A Morning View, Soul Proprietor, Keep the Change, Five, Dedicated, Due Reverence, Power Play, Total Eclipse, Standard Deviation, and Ralph Bowen) feature a wide variety of top shelf musicians including trumpeters John Swana, Ryan Kisor, and Sean Jones; pianists Jim Beard, Orrin Evans, Bill O'Connell, and Jim Ridl; organists Sam Yahel and Jared Gold; guitarists Jon Herington, Peter Bernstien, Adam Rogers, and Mike Moreno; bassists Anthony Jackson, Charles Fambrough, Reuben Rogers, John Patitucci, and Kenny Davis; and drummers Ben Perowski, Bill Stewart, Brian Blade, Gregory Hutchinson, Dana Hall, Antonio Sanchez, Donald Edwards, Rudy Royston, and Cliff Almond.
ANDREA CLEARFIELD and SAAD HADDAD
COMPOSE YOURSELF! PROJECT
Composition
Saturday, April 10
1:15 – 5:00 pm

The HB Compose Yourself! Project is Hoff-Barthelson's annual composition Master Class for young composers, directed by Derek Cooper and produced in collaboration with Copland House. The HB Compose Yourself! Project provides a rare opportunity for students to receive feedback from renowned, award-winning composers on works that they have written. We are pleased to announce this year's guests, Andrea Clearfield and Saad Haddad.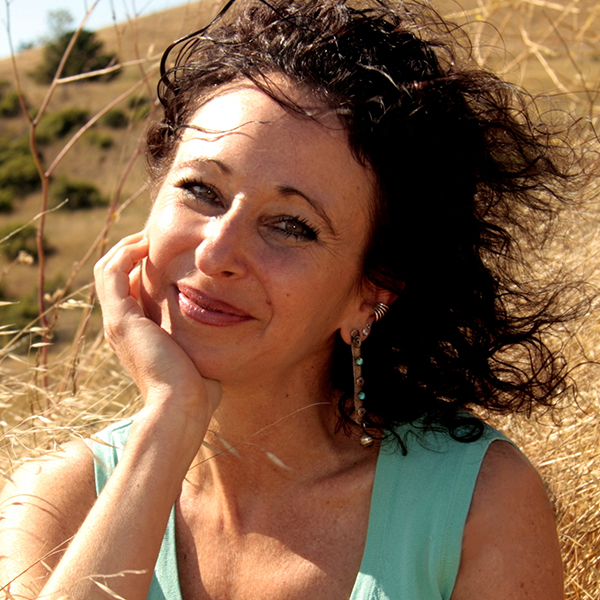 Andrea Clearfield is an award-winning composer who has written more than 150 works for orchestra, opera, chorus, chamber ensemble, dance and multimedia collaborations. Clearfield creates deep, emotive musical languages that build cultural and artistic bridges. Recent works are inspired by Tibetan music fieldwork that she conducted in the Nepalese Himalaya.

She was appointed the Steven R. Gerber Composer in Residence with the Chamber Orchestra of Philadelphia for their 2018-19 season. She is a 2020 recipient of the Pew Center for Arts and Heritage International Artist Residency, was named the 2020 David Del Tredici Residency Fellow at Yaddo and was awarded a 2020 Helene Wurlitzer Foundation of New Mexico Fellowship.

She is currently 2020-2022 Composer-in-residence with National Concerts at Carnegie Hall. Her first opera, MILA, Great Sorcerer, to libretto by Jean-Claude van Itallie and Lois Walden, was presented at the acclaimed NYC Prototype Festival in January, 2019.

Dr. Clearfield was awarded a 2017 Independence Foundation Fellowship, a 2016 Pew Fellowship in the Arts and Fellowships at the Rockefeller Foundation's Bellagio Center, American Academy in Rome, Yaddo, Copland House and the MacDowell Colony among others. She is founder and host of the renowned Salon featuring contemporary, classical, jazz, electronic, dance and world music since 1986.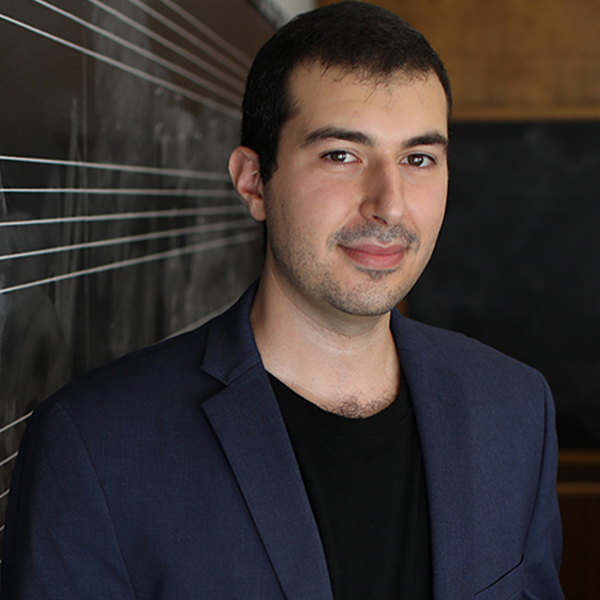 Saad Haddad is a composer of orchestral, chamber, vocal, and electroacoustic music who achieves a "remarkable fusion of idioms" (New York Times), most notably in his work exploring the disparate qualities inherent in Western art music and Middle Eastern musical tradition. His music delves into that relationship by transferring the performance techniques of traditional Arab instruments to Western symphonic instruments, while extending their capabilities through the advancement of technology.

Mr. Haddad's orchestral works have been performed by the Minnesota Orchestra, Los Angeles Philharmonic, American Composers Orchestra, Illinois Philharmonic, Chicago Composers Orchestra, Kaleidoscope Chamber Orchestra, Symphony in C, Hangzhou Philharmonic, among others. He has also received performances by the JACK Quartet, Lydian String Quartet, Locrian Chamber Players, Society for New Music, and Utah Arts Festival.

Recent distinctions include the Charles Ives Fellowship from the American Academy of Arts and Letters, Barlow Endowment General Commission, S&R Foundation Washington Award Grand Prize, Jerome Fund for New Music grant from the American Composers Forum, Palmer Dixon Award from The Juilliard School, and Aaron Copland Residency Award. He currently serves as a Dean's Fellow at Columbia University and the 2019-2021 Young Concert Artists Composer-in-Residence.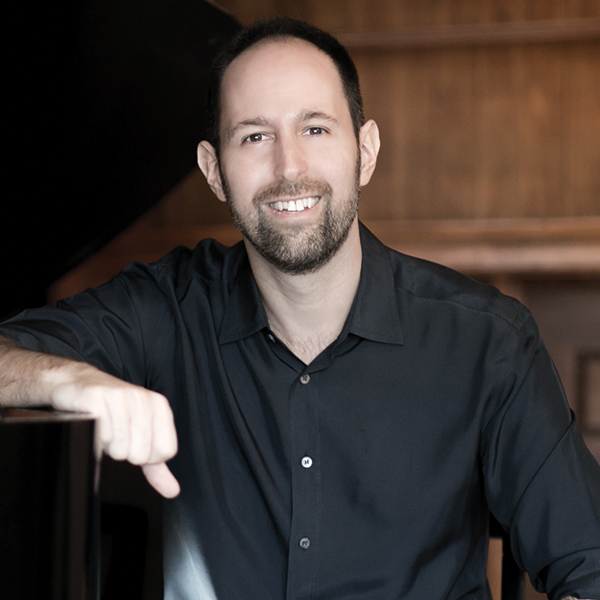 SPENCER MYER
Piano
Saturday, April 24
2:00 – 4:30 pm

Lauded for "superb playing" and "poised, alert musicianship" by the Boston Globe, and labeled "definitely a man to watch" by London's The Independent, American pianist Spencer Myer is one of the most respected and sought-after artists on today's concert stage.

His career was launched with three important prizes: First Prize in the 2004 UNISA International Piano Competition in South Africa, the 2006 Christel DeHaan Classical Fellowship from the American Pianists Association and the Gold Medal from the 2008 New Orleans International Piano Competition. He is also a laureate of the 2007 William Kapell, 2005 Cleveland and 2005 Busoni international piano competitions.

An enthusiastic supporter of the education of young musicians, Spencer Myer has served as a guest faculty at the Oberlin and Baldwin-Wallace Conservatories of Music, and in the fall of 2015, he was appointed Artist-Teacher of Piano and Collaborative Piano at Boston's Longy School of Music of Bard College. He is a Steinway Artist.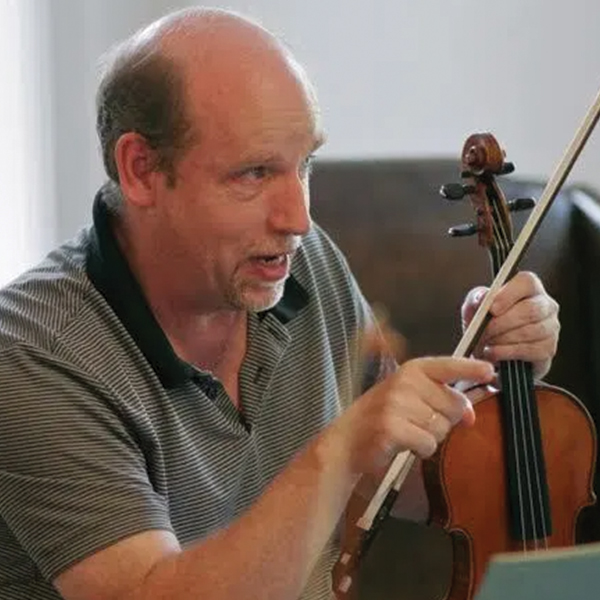 CALVIN WIERSMA
Violin
Thursday, April 29
7:00 – 9:30 pm

Calvin Wiersma has appeared throughout the world as a soloist and chamber musician. He was a founding member of the Meliora Quartet, winner of the Naumburg, Fischoff, Coleman, and Cleveland Quartet competitions. Mr. Wiersma was a founding member of the Figaro Trio and is currently a member of the Manhattan String Quartet. Mr. Wiersma's wide range of musical activities have included performances at Bargemusic and Merkin Hall, and tours with the Orpheus Chamber Orchestra and his contemporary music ensemble Cygnus. He has appeared at numerous music festivals and has been on the faculties of several summer programs.

A noted performer of contemporary music, Mr. Wiersma is a member of Cygnus and the Lochrian Chamber Ensemble; toured extensively with Steve Reich; and has appeared with Speculum Musicae, Ensemble 21, Parnassus, and NYNME. Mr. Wiersma is an Assistant Professor of Violin and Chamber Music at the Ithaca College School of Music. He has conducted master classes throughout the world, and been an artist-in-residence at numerous prestigious institutions.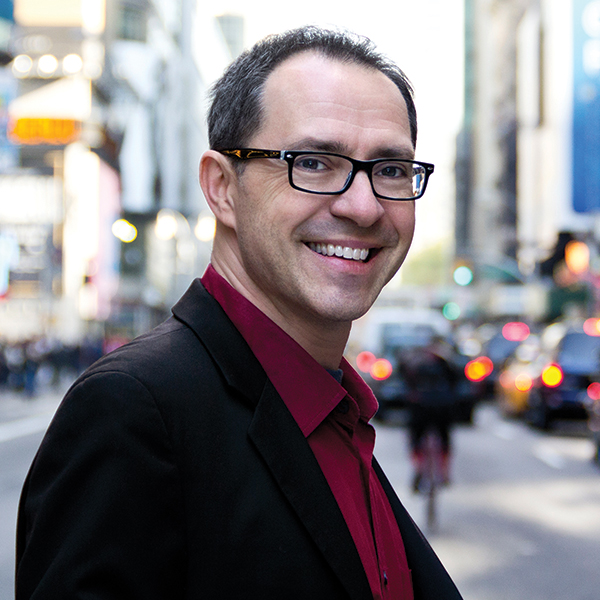 BART FELLER
Flute
Sunday, May 16
3:00 – 5:30 pm

Bart Feller is principal flute of the New Jersey Symphony, New York City Opera Orchestra, and Santa Fe Opera Orchestra. He has appeared with the New York Philharmonic, Orpheus Chamber Orchestra, Bargemusic, and the Chamber Music Society of Lincoln Center and has also appeared as concerto soloist with the Philadelphia Orchestra, St. Paul Chamber Orchestra, and Jupiter Symphony.

A graduate of the Juilliard Pre-College Division, Mr. Feller holds a BM from the Curtis Institute of Music, where his teachers included Julius Baker and John Krell. He has also worked extensively with Keith Underwood. Among the summer festivals he has participated in are the Marlboro Music Festival, OK Mozart International Festival, Colorado College Chamber Music Festival, Napa Valley Chamber Music Festival, and the Grand Teton Music Festival.

Bart Feller has been a faculty member at the Mason Gross School of the Arts at Rutgers University since 1994 and joined Juilliard's Pre-College Division faculty in 2004.