Ensembles, Clubs and Group Instrument Classes

Musicianship Classes
Taking a holistic approach to music education, we look beyond training focused on a single instrument and instead seek to instill all aspects of musicianship in our students. We encourage K-12 children to join one of our choirs, orchestras or bands so they may embrace the thrill of performing, as well as participate in our musicianship classes, which are designed to inspire and enhance a student's understanding of music. A wide range of options are included in our customized, comprehensive sequential programs.
Ensembles, Clubs and Group Instrument Classes
View detailed information about ensembles and clubs here.
In addition to deepening our students' love and appreciation of music, our Ensembles and Clubs foster socialization, a sense of responsibility and teamwork, incentive to practice and work towards a goal, not to mention the satisfaction and accomplishment of a good performance. Students will thrive alongside their peers in age-appropriate groupings, including:
Orchestras: Our youth orchestras offer opportunities for students at all levels and culminate in a full symphonic orchestra for high school students with advanced ability


Chamber Music and Piano Ensembles: Trios, quartets and quintets comprised of students with matching proficiency levels


Choruses: Vocal ensembles that give school-age children the opportunity to develop their vocal talents and enjoy periodic performances throughout the year


Instrumental Clubs: Students of varied levels on the same instrument (e.g., flute) play and perform together with the guidance of an experienced teacher to advance their musicianship


Jazz Ensembles: A chance to explore improvisation and performance techniques in jazz, rock and other popular styles


Chimes and Handbells: A fun, engaging and less demanding way for students to develop ensemble skills while making beautiful music with their peers


Group Instrumental Classes: An opportunity for students of guitar, piano, chimes and handbells to learn together with peers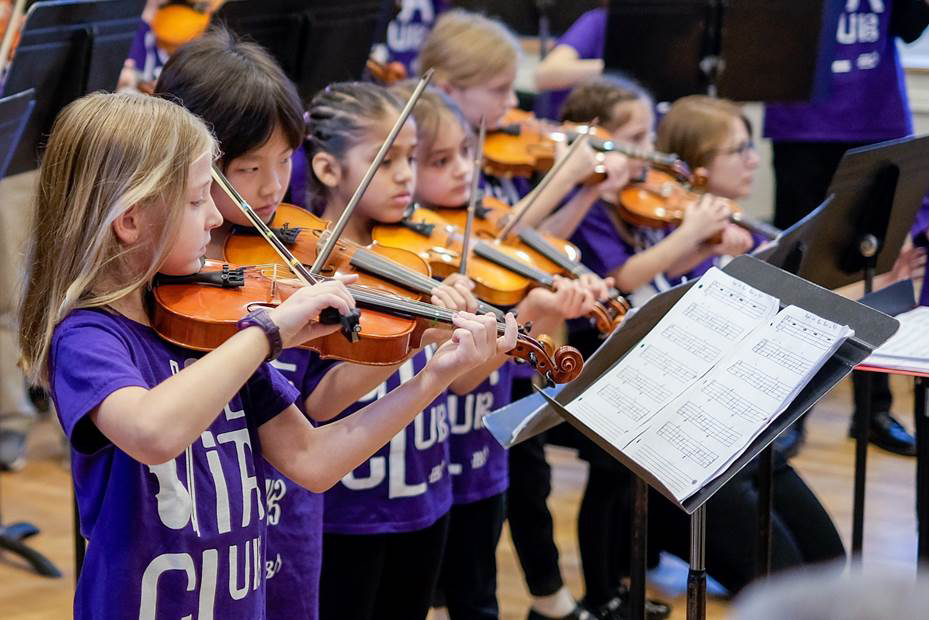 Learn more about our available programs by calling us at 914-723-1169 or request a welcome visit.
Musicianship Classes
View detailed class information here.
Musicianship is a key element of learning any instrument. Our musicianship classes provide instruction in areas essential to a student's musical development, including notation, theory, sight reading, improvisation, composition, music technology, and more. Hybrid classes are available, allowing both online and in-person attendees an equal opportunity for participation. Our musicianship offerings include:
Musicianship Program and Classes: 5 sequential, age-appropriate levels that deepen students' understanding of music


Composition Program: Students explore fundamentals of constructing melodies and harmony as well as different instruments and approaches to creating their own music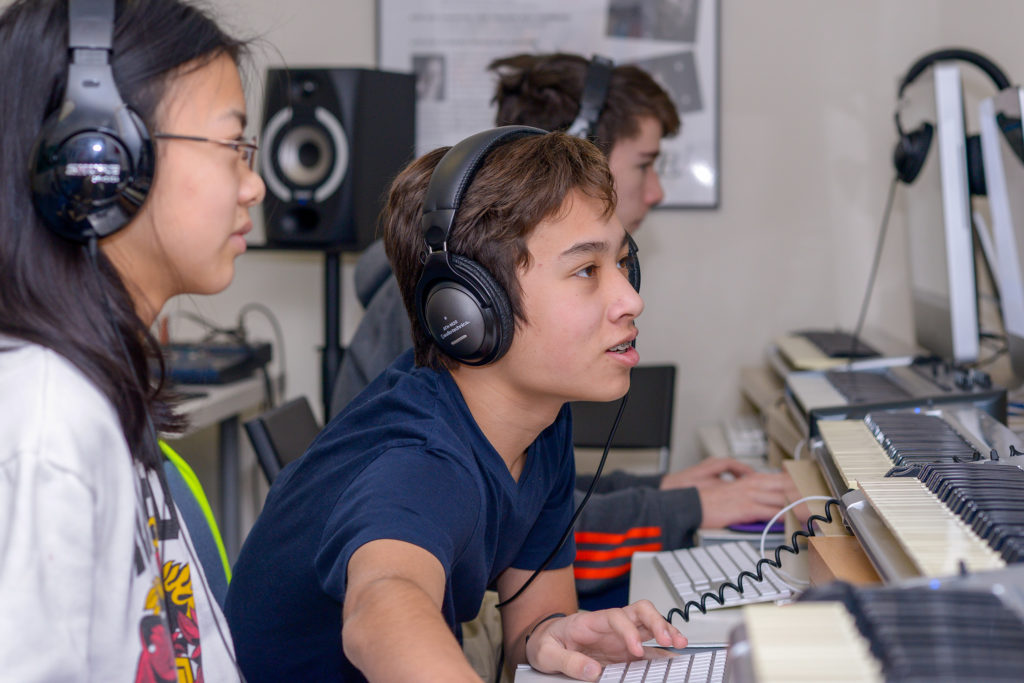 Learn more about our available programs by calling us at 914-723-1169 or request a welcome visit.