Our Founders believed that the joy of music and the skills to perform it should be available to everyone. Seventy-five years later we are committed to strengthening and re-affirming those values to ensure that all students, regardless of age, aptitude or economic means, can access a world-class music education at Hoff-Barthelson Music School.
Following a 15-month review and planning process, we have broadened our financial aid program to serve a greater number of students from our community. We have also restructured our pricing, adding new tiers and increasing flexibility. This will enhance students' ability to select those programs that most powerfully enhance their educational experience, develop their passion for music, and nurture their potential within the time they have available.
By making this transition we are not only honoring our Founders' values by increasing access to world-class music education, but ensuring Hoff-Barthelson continues to sustain excellence for future generations of music students.
The chart below shows our new pricing structure for students enrolled in our Comprehensive Program – which will be in effect for our 2020-21 school year. Note that the term "elective" refers to classes, ensembles and instrument clubs.
All prices shown are for annual tuition (two sixteen-week semesters). In addition to lessons, classes, ensembles, and accompaniment, students enrolled in any tier of our Comprehensive Program also enjoy unlimited access to our Performance and Progress Programs.
View 2020-21 Financial Aid Guidelines.
View quick guide to financial aid eligibility and award amounts.
Download the 2020-2021 financial aid application form.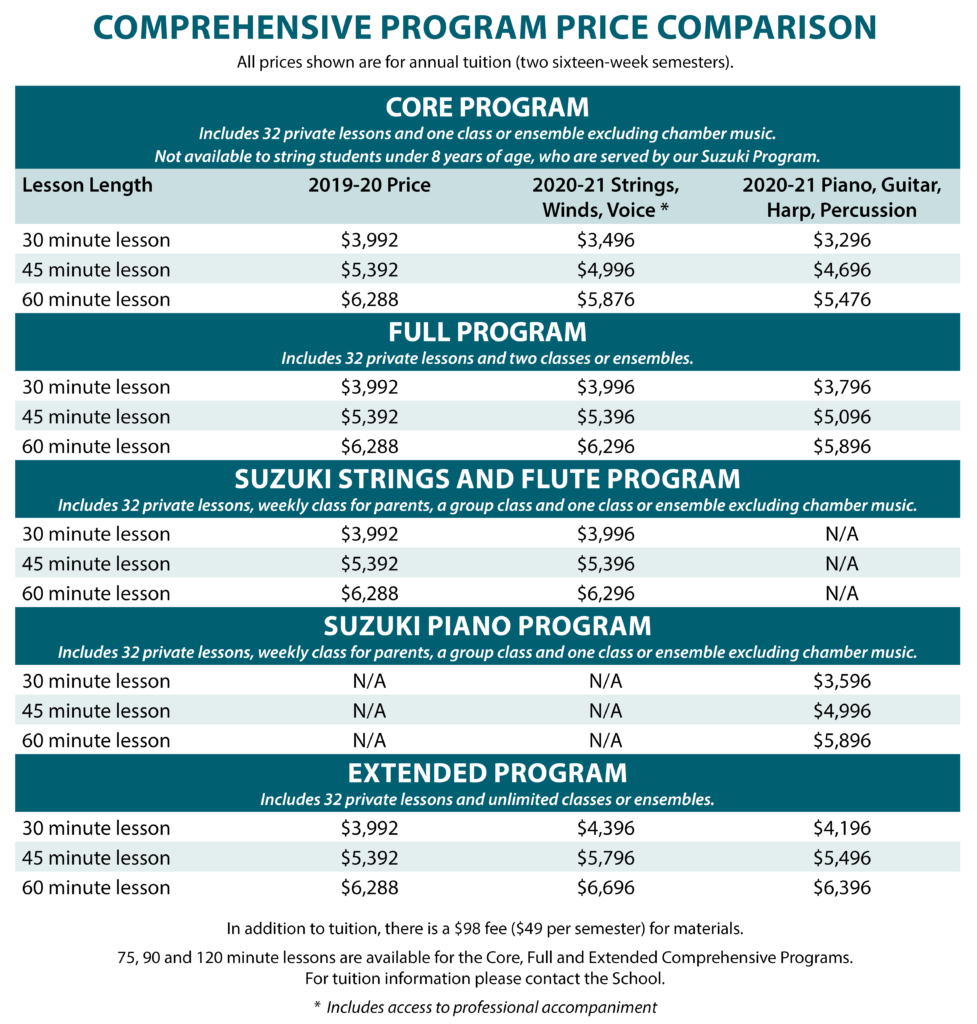 For additional information please contact Student and Faculty Services at studentservices@hbms.org or 914-723-1169.