Ken Cole – Executive Director
Ken Cole joined Hoff-Barthelson as executive director in August 2016. Cole previously served as vice president for learning and leadership development at the League of American Orchestras; associate director of the National Guild for Community Arts Education; director of advancement at Levine Music; executive director of GALA Choruses; development director for the Fairfax Symphony Orchestra; and as a violist with the Fairfax Symphony and the Baton Rouge Symphony Orchestra, among others. He has taught violin and viola at Philadelphia's Settlement Music School and Westminster Choir College Conservatory.

Cole holds a Bachelor of Music in viola performance from Oberlin and a Master of Music in viola performance from Louisiana State University. He has produced several notable arts education guidebooks including Engaging Adolescents: Building Youth Participation in the Arts; Creativity Matters: The Arts and Aging Toolkit; Partners in Excellence: A Guide to Community School of the Arts / Public School Partnerships from Inspiration to Implementation. He was a lead organizer of the 2014 National Summit on Creative Youth Development, convened by the National Guild, the Massachusetts Culture Council, and the President's Committee for the Arts and the Humanities. During his tenures at the League and the National Guild, he collaborated with many of America's leading music organizations including the Baltimore Symphony, Carnegie Hall's Weill Music Institute, The Cleveland Orchestra, and Los Angeles Philharmonic.
Christopher Kenniff – Dean
Christopher Kenniff serves as the Dean of Programs at the Hoff-Barthelson Music School in Scarsdale, NY. He was formerly the Director of the Mason Gross School of the Arts Extension Division at Rutgers University (2011-2018) where he also served as the Artistic Director and Managing Director of two concert series – the Mason Gross Presents Summer Series (2012-2018) and Music at the Museum Concert Series (2015-18). Mr. Kenniff was a member of the Rutgers University Continuing Education Coordinating Council (2015-2018), and a was named a Rutgers Leadership Academy Fellow (2015-17), a highly selective two-year program focused on the development of cross-cutting leadership concepts and competencies.

Prior to his tenure at Rutgers University, Christopher was a member of the Concert Artist Faculty at the Conservatory of Music, Kean University (2001-2012). He also served as the Founding Executive Director of the American String Teacher's Association of New Jersey (ASTA/NJ) Chamber Music Institute (2005-2011).

Mr. Kenniff has been recognized for outstanding achievement as a private studio instructor at the pre-college and collegiate level and was presented with the 2008 American String Teacher's Association of New Jersey's Teacher of the Year Award. He is also a critically acclaimed, award-winning classical guitarist having earned first prize in multiple competitions. He holds Bachelor and Master of Music degrees from Southern Methodist University (Dallas, TX) and an Artist Diploma from Indiana University (Bloomington, IN), and has completed Suzuki Guitar training at the Ann Arbor and Hartt Suzuki Institutes.
Kathryn Jones – Associate Dean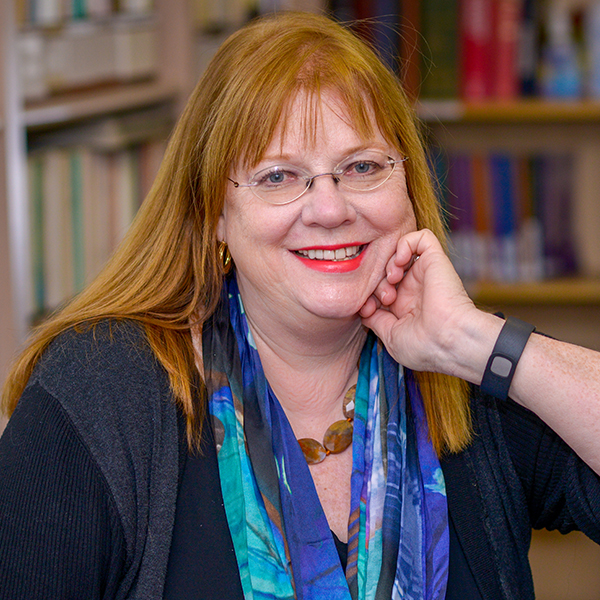 Kathryn Jones received her Bachelor of Music degree in piano from Salem College in Winston-Salem, NC, and graduated from The Juilliard School of Music in New York City, where she received both Bachelor and Masters degrees in organ. Her teachers included Vernon deTar, Jon Gillock, Margaret Mueller, Gerre Hancock and Jack Hennnigan, and choral conducting with Dr. Richard Westenburg, of the Fifth Avenue Presbyterian Church in New York City.

She is Director of Music Ministries at Huguenot Memorial Church in Pelham Manor, NY where she is organist and director of a graded choir program from age four to adults, which also includes handbell ensembles. As a recitalist, Kathryn has performed both in the U.S. and abroad.

In addition to teaching musicianship classes and private organ lessons at HBMS, Kathryn has served as Director of Community Outreach for twenty years. In 2017 she was appointed Associate Dean overseeing the performance programs. Kathryn received her Certificate in Dalcroze Eurhythmics – one of the first students to be awarded certification from HBMS. She studied with Ruth Alperson (HBMS), Anne Farber (The Dalcroze School at Lucy Moses) and Lisa Parker (Longy School of Music). Currently, she is working towards a License in Dalcroze Eurhythmics. She has served on the boards of the Dalcroze Society of America and the Westchester Chapter of the American Guild of Organists, and is Artist in Residence at St. Paul's Historic Landmark Church in Mount Vernon, New York.
Derek Cooper – Associate Dean of Musicianship and Educational Technology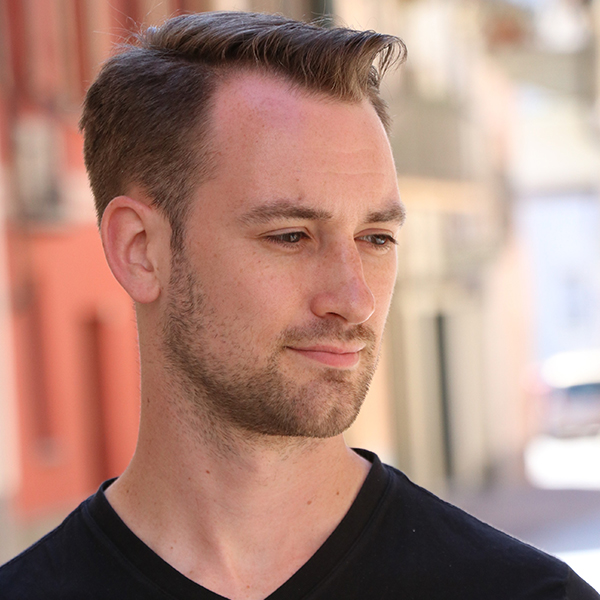 Dr. Derek Cooper's music has been performed worldwide by groups including Contemporaneous, Decoda, Sonic Apricity, the Indiana University of Pennsylvania wind ensemble, Jenny Lin, Yarn/Wire, Ekmeles, the Iridium Saxophone Quartet, and Blueshift Ensemble. His piece, Kill James, received an honorable mention in the New York Composers Circle's 2019 John Eaton Memorial Composition Competition and his works have been lauded in several publications for their ingenuity and passion. In 2016, Derek joined the ICEBERG collective, a select and diverse group of emerging New York composers. He received his Bachelor of Fine Arts in Music Theory and Composition from Indiana University of Pennsylvania. He then went on to receive his Master of Music and Doctorate of Musical Arts from Manhattan School of Music while studying with Dr. Reiko Füting and Dr. Richard Danielpour.
Dr. Cooper acts as Associate Dean of Musicianship and Educational Technology for Hoff-Barthelson Music School where he also teaches composition and music technology along with directing the school's Compose Yourself! Festival in collaboration with Copland House. In addition, he is an instructor at Manhattan School of Music and teaches music theory at Ramapo College of New Jersey's School of Contemporary Arts and oversees the composition department for Manhattan School of Music's Summer Division.
Derek began 2022 with a new YouTube channel dedicated to in-depth breakdowns and analysis of the music in Star Wars media called Star Wars Music Analysis. Later in 2022, Derek collaborated with Decoda and poet Yolanda Sealey-Ruiz on Goodbye which garnered immediate praise as it enjoyed a national tour. This was followed by the premiere of his most recent orchestral work Beneath Stars which premiered in Dallastown, Pennsylvania before being performed in Walt Disney World as well.
His music is published through his own website as well as Knightwind Music, JustATheory Press, and NewMusicShelf. For more information and to hear samples of Derek's work, visit: www.DerekCooperComposer.com.
April Johnson – Associate Dean of Performance and Private Instruction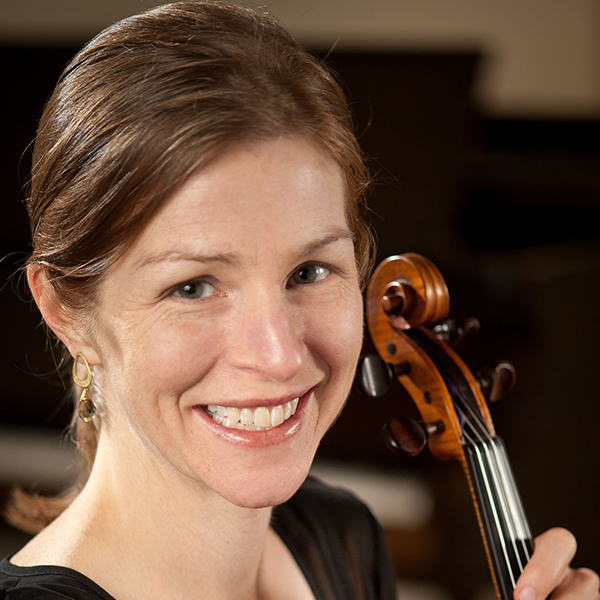 April Johnson has been part of the Hoff-Barthelson Music School family for 30 years. She started her career as the Dean of the Mount Vernon Music Academy, a satellite of HBMS. She has since served on its Faculty Council, Faculty Committee, Friends Volunteer Committee and continued her robust teaching schedule as a member of the violin, Suzuki violin, and chamber music faculty.
As a violinist, Ms. Johnson has performed throughout the U.S. as soloist, chamber musician and orchestral freelancer. She has appeared as concertmaster with the NY Chamber Soloists Orchestra, Jupiter Symphony, the Galatea Ensemble, the Queens Oratorio Society and the Canton Symphony (OH). She has also performed with the Norwalk Symphony, the Ridgefield, Bridgeport, New Haven, Fairfield, Harrisburg Symphony Orchestras, and the Pennsylvania Philharmonia. She has recorded with Lyrichord, Dorian and Newport Classics labels. As a member of the New York Chamber Soloists, Solace Quartet and the Oracle Trio she has performed throughout North and South America.
Ms. Johnson received her Bachelor of Music degree with honors in violin performance from the Oberlin College Conservatory of Music. She continued her professional studies with Burton Kaplan, Joyce Robbins and with Masao Kawasaki and Itzhak Perlman of the Brooklyn College Conservatory.
She maintains a private violin teaching studio at her home. During the summer months she joins the Kinhaven Music School Adult Chamber Music Workshop faculty in Vermont.