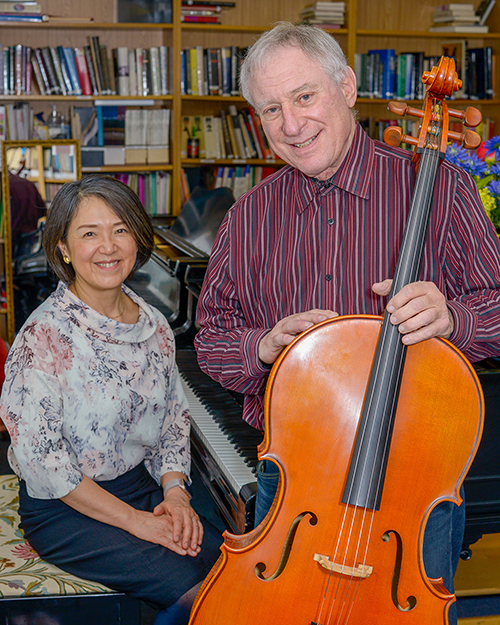 Honoring Rie Matsumoto and
Robert Schwartz
Many thanks to all who helped make the 2022 HBMS Spring Benefit a tremendous success! The whole HBMS community was thrilled to honor faculty members Rie Matsumoto and Robert Schwartz for their extraordinary contributions to the School over the past four decades. We were also honored to welcome internationally renowned violinist Cho-Liang Lin as our featured guest artist.
It was a remarkable and inspiring evening of music that beautifully reflected our community, our students and our mission and we were elated to celebrate in person again.
Thanks to your generosity and support, we raised over $75,000. Your contributions enable Hoff-Barthelson to deliver music education of the highest caliber, advance faculty development and teaching excellence, offer financial aid, and provide dynamic music programming in the community.
We also extend our gratitude to the HBMS Board of Trustees, the Spring Benefit Host Committee, faculty, alumni students, parents, and our wonderful volunteers for making this memorable event possible!
---
A member of our faculty since 1989, pianist Rie Matsumoto received her B.M. and M.M. from The Juilliard School as a student of Sascha Gorodnitzki. Further piano studies were with György Sándor and Miyoko Nayaka. She studied chamber music with Joseph Fuchs. Ms. Matsumoto has appeared in chamber ensemble performances at the Beethoven Society, SUNY/Purchase with the Philharmonia Virtuosi and on WQXR Classical Radio. Ms. Matsumoto teaches both piano and chamber music and serves as Adult Chamber Music Coordinator at HBMS.
Robert Schwartz, who first joined our faculty in 1980, has had a long and diversified career as an instrumental string teacher and music director in the Fort Lee, Bronxville, Lakeland Central, Pelham, and Scarsdale Schools. He has guest conducted many all-county orchestras throughout New Jersey, New York and Connecticut. His cello studies were with Martha Messing, Avron Twerdowsky, Avron Coleman, Harvey Shapiro, Antonio Janigro and George Ricci. Mr. Schwartz has performed in music festivals in Aspen, Colorado; Bournemouth, England; Lyon, France; and Glassgow, Scotland. He was a cofounder of the Laurentian String Quartet in residence at Sarah Lawrence College with performances in the United States and Europe. Maestro Schwartz has been a cello instructor, chamber music coach and Director of the Hoff-Barthelson's Young People's Symphonette and Chamber Orchestra for over 35 years.
---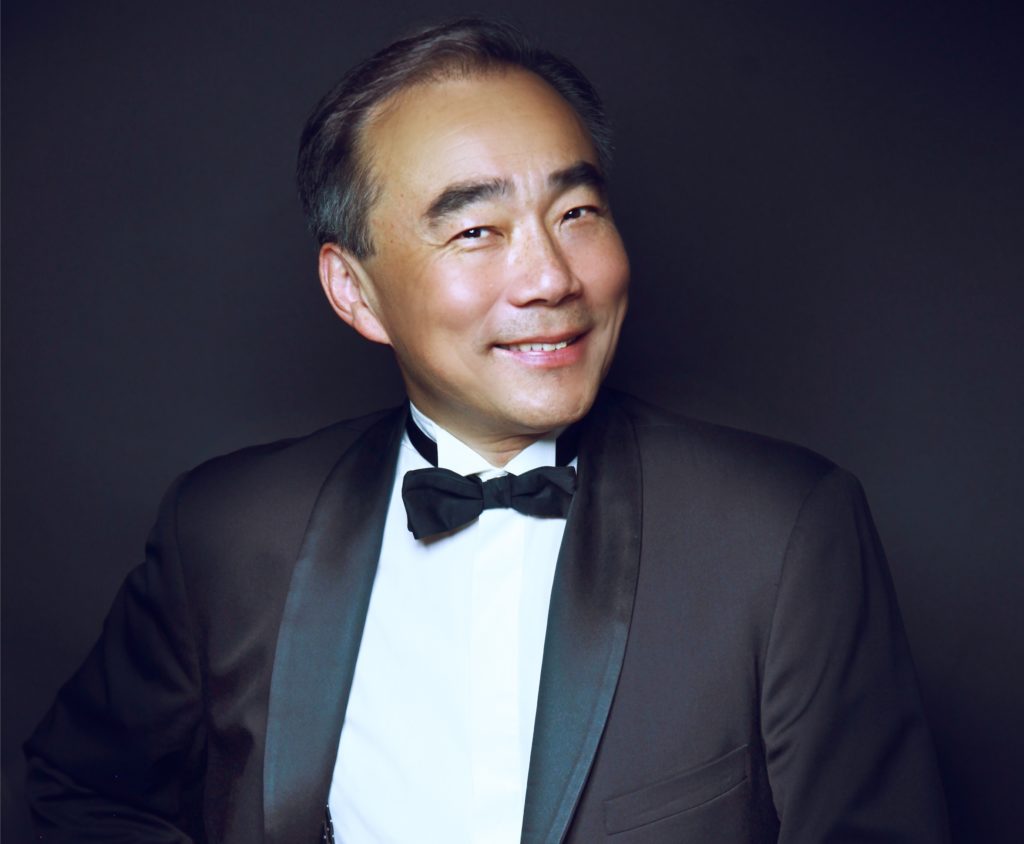 Born in Taiwan, Cho-Liang Lin began playing violin at age five. At twelve, he moved to Sydney to further his studies with Robert Pikler, a student of Jenő Hubay. After playing for Itzhak Perlman in a master class at age thirteen, he decided he wanted to study with Mr. Perlman's teacher, Dorothy DeLay. At fifteen, Lin traveled alone to New York, auditioned for The Juilliard School and spent the next six years working with Ms. DeLay.
Lin debuted his concert career in 1980 performing the Mendelssohn Concerto with the New York Philharmonic and Zubin Mehta. He has since performed as soloist with virtually every major orchestra in the world. His busy schedule on stage around the world continues to this day. His wide-ranging interests have led him to diverse endeavors. At the age of 31, his alma mater, The Juilliard School, invited Lin to join their faculty. In 2006, he was appointed professor at Rice University. He is music director of La Jolla SummerFest and the Hong Kong International Chamber Music Festival.
In his various professional capacities, Cho-Liang Lin has championed composers of our time. His efforts to commission new works have led a diverse field of composers to write for him. The list includes John Harbison, Christopher Rouse, Tan Dun, John Williams, Steven Stucky, Esa-Pekka Salonen, Bright Sheng, Paul Schoenfield, Lalo Schifrin, Joan Tower, and many more. Lin performs on the 1715 Stradivari named "Titian" or a 2000 Samuel Zygmuntowicz. His albums have won Gramophone's Record Of the Year, Grammy nominations, and Penguin Guide Rosettes. 
2022 Benefit Co-Chairs
Dana Matsushita and David Siegel
Dalya Khan and Preet Bharara
2022 Host Committee
Carrie Lederman Barotz, MD
Susan Boccardi and Marc Susswein
Sheela and Suresh Chari
Rakhshan and Junaid Chida
Kenneth Cole
Edan and Robert Dionne
Seth Greenberg
Erin Foster and Jeff Blatt
Cathy Friedman and Thomas Feyer
Nancy and David Gavrin
Darlene and Warren Haber
Suzie Hahn
Dorothy and Victor Han
Ritsuko and Keishi Hotsuki
Janet Korins and Joseph Kaufman

Rhonda Kost and Alfred Spector
Ling and George Liu
Rebecca May and Fernando Rivas
Diane and Steven Parrish
Marci and David Raab
Sindhu and Sanjay Rajpal
Nancie and Steven Schnur
Janet Sikirica and Greg Barton
Wendy Sheldon and Michael Chun
Janice and Ira Starr
Anne-Catrin Uhlemann and David Fidock
Elaine and Alan Weiler
Carolyn Zhu
Mark and Stacey Zoland
Special thanks to Seth Greenberg's Just Desserts for hosting our dessert reception.
---