Honoring Associate Dean Kathryn Jones and Trustee Janet Korins
On Sunday, April 23, 2023, students, faculty, staff, accompanists, families, and volunteers came together at our Spring Benefit to honor Associate Dean Kathryn Jones and Trustee Janet Korins for their decades of service and leadership and their innumerable contributions to the School.
The evening's highlights included performances by world-renowned cellist Hai-Ye Ni and faculty member Tomoko Uchino, the Flute Club, Beginner Voices, select guitar students, and an Honors Orchestra; presentations to Janet and Kathy; and a wonderfully delicious and fun dessert reception generously hosted by Seth Greenberg's Just Desserts.
Thanks to the incredible generosity and support of the HBMS community, we raised over $150,000 – a remarkable all-time record! Funds raised ensure that Hoff-Barthelson can continue to provide comprehensive music education of the highest caliber, offer generous financial aid and deliver dynamic programs for our community.
We extend our deepest gratitude to every member of the HBMS community who generously contributed to this tremendous achievement.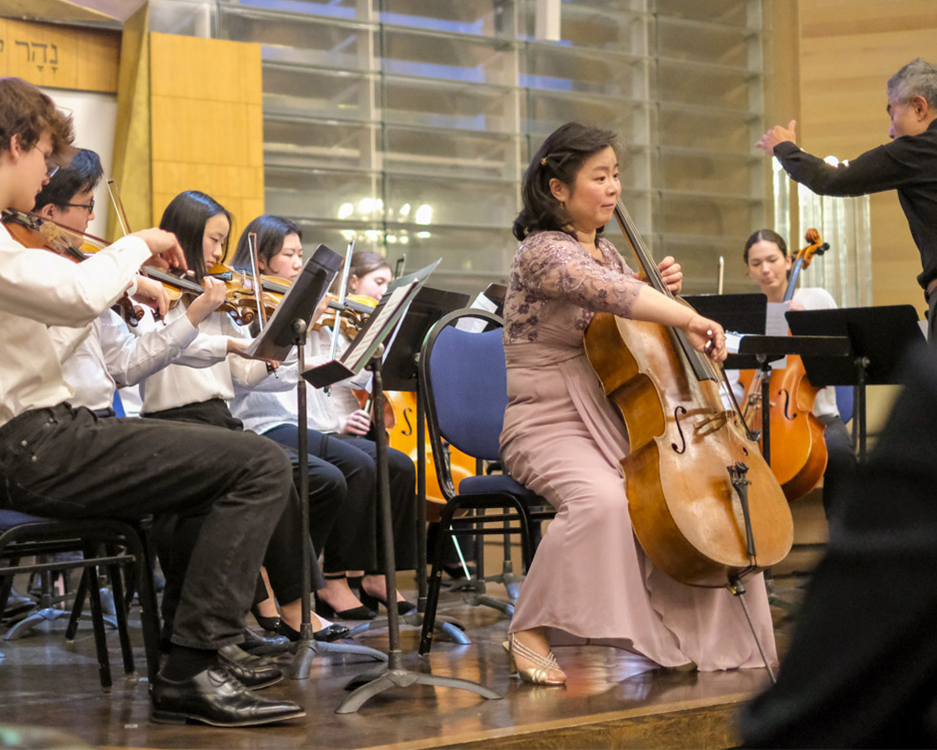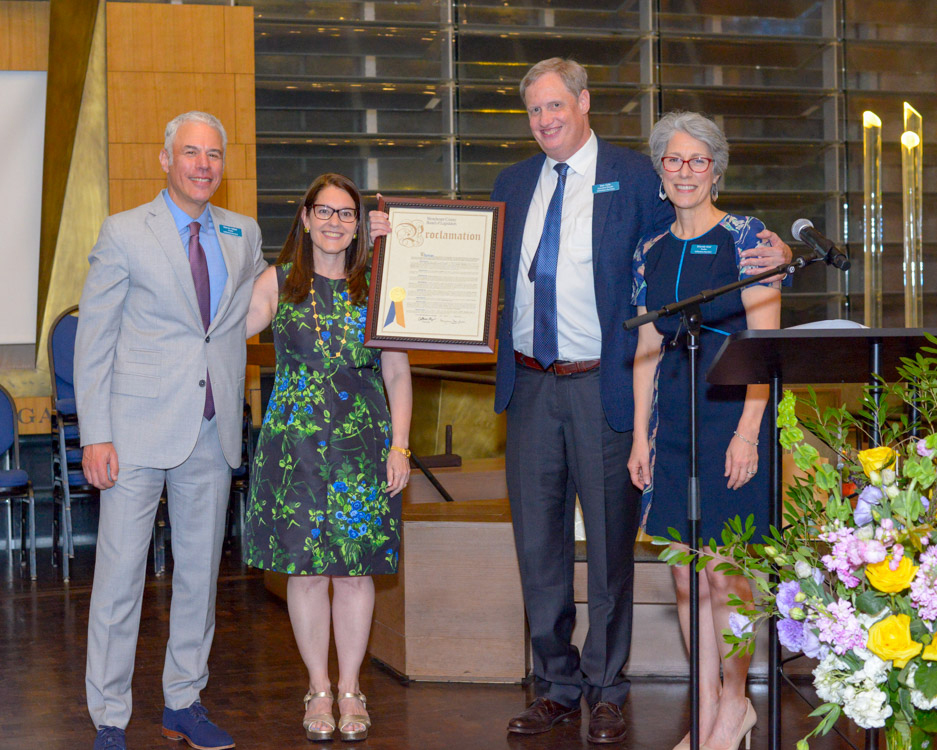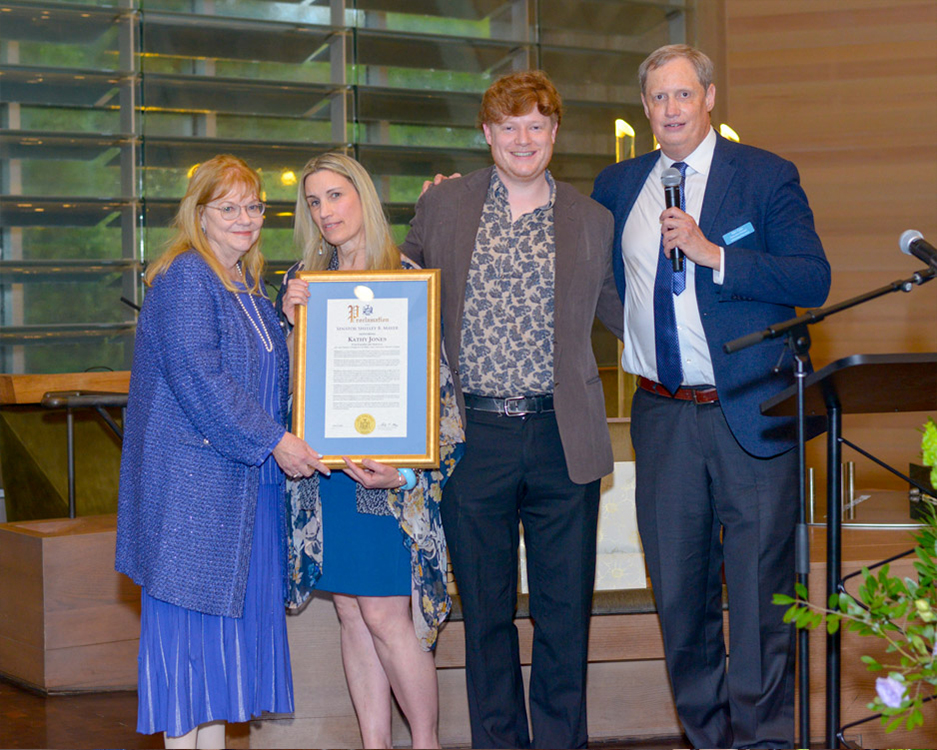 ---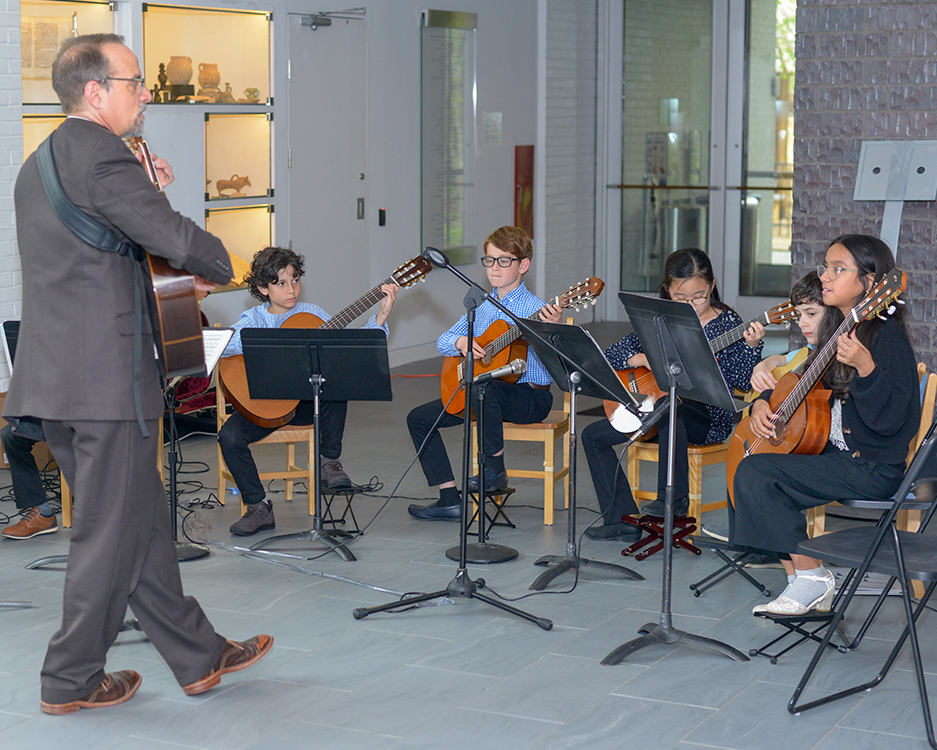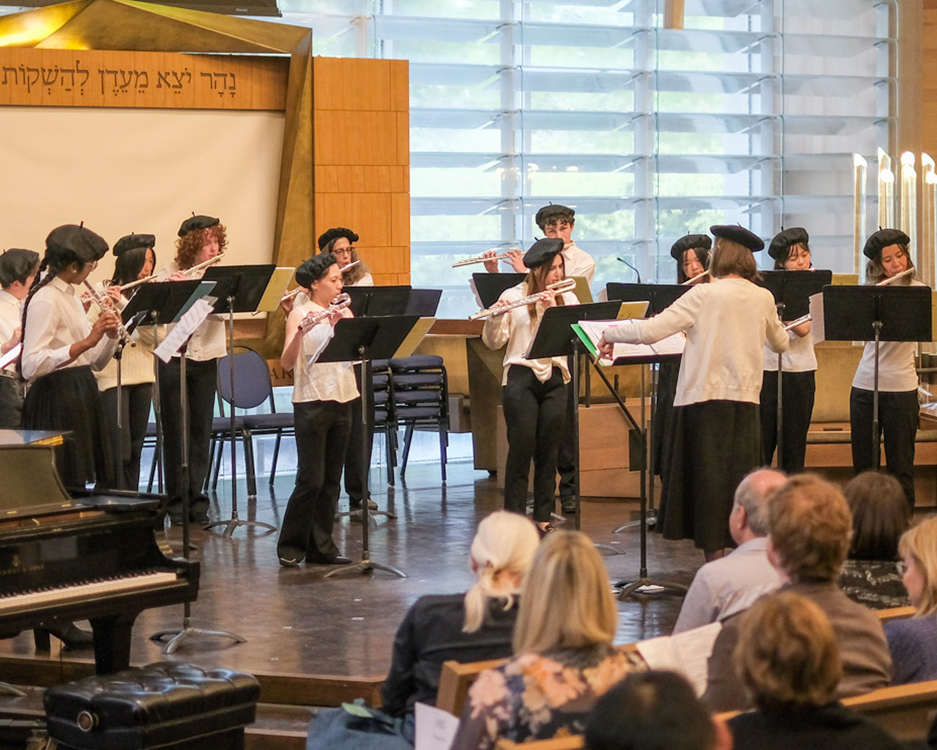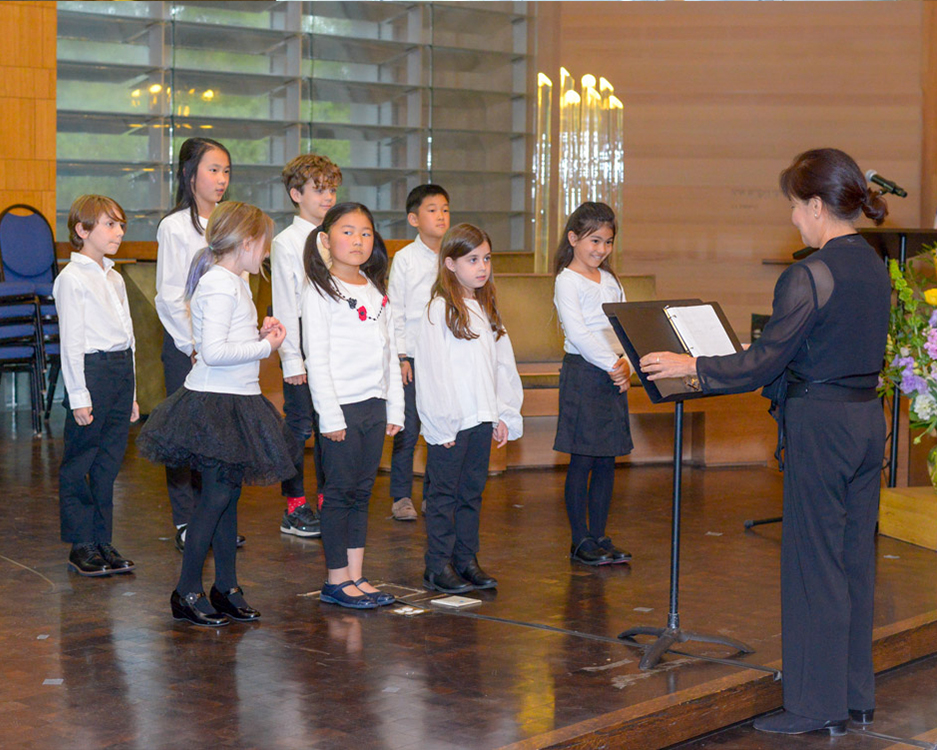 ---
Sunday, April 23, 2023
Westchester Reform Temple
255 Mamaroneck Road, Scarsdale, NY 10583
5:00 pm • VIP Reception
6:30 pm • Concert and Celebration of Honorees
8:00 pm • Dessert Reception – generously sponsored by Seth Greenberg's Just Desserts
Funds raised will ensure that Hoff-Barthelson can continue to provide comprehensive music education of the highest caliber, offer generous financial aid and deliver dynamic programs for our community.
---
About Kathryn Jones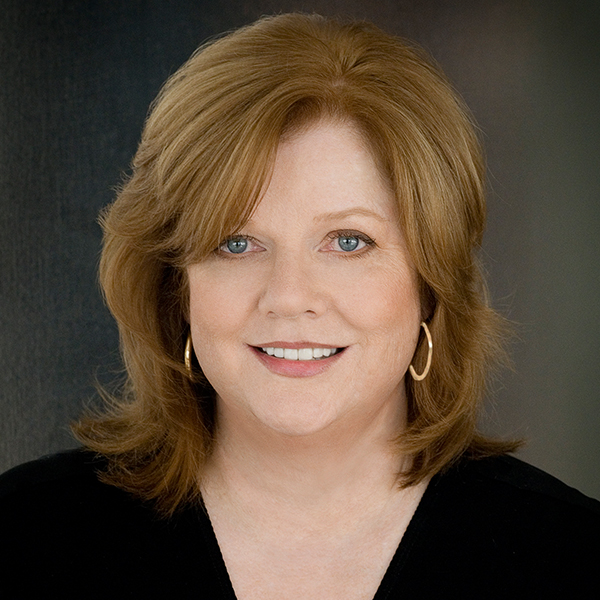 It is our great honor to celebrate the illustrious career and countless contributions of Hoff-Barthelson Associate Dean Kathryn Jones. Kathy has been an integral part of the HB family for over thirty years, serving as a steady rudder for students, parents, and faculty; a passionate voice for quality music education; and a staunch advocate for the importance of the arts in underserved communities.
Kathy received her Bachelor of Music degree in piano from Salem College in Winston-Salem, NC, and graduated from The Juilliard School of Music in New York City, where she received both Bachelors and Masters degrees in organ. Her involvement with Hoff-Barthelson dates to 1986, when she joined the first Governing Committee of our Mount Vernon Music Academy as a volunteer. In 1999, Kathy joined our staff and faculty as Dean of what had then become the Mount Vernon and Yonkers Music Academy and continued in that role until its closure in 2005. From 2005 until 2020, she led our community partnership programs in Mount Vernon, Port Chester and Yonkers.
In 2017, HB Executive Director Ken Cole appointed Kathy to be Associate Dean of the School. In this role, she has led the School's Performance Program, worked with hundreds of families on student placements, been a supportive resource for faculty members, played a key role in the financial aid program, and much, much more.
Over her long tenure, she has proven herself again and again to be a brilliant teacher of piano, organ and musicianship classes, as well as a gifted accompanist – roles in which she has touched the lives of countless students over the years. We are immensely richer for having her in our community.
---
About Janet Korins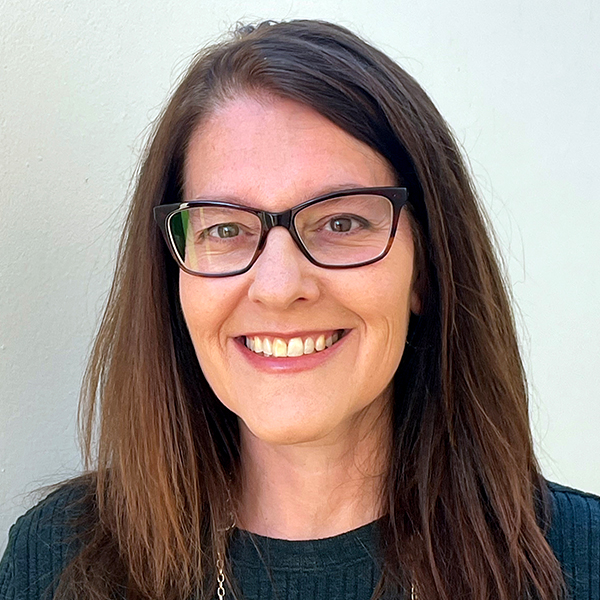 Janet Korins has been a member of the Hoff-Barthelson (HB) family for 40 years – as a youth student, a parent, an adult student, and a tireless Board of Trustees member. We are thrilled to honor her many contributions to the community.  
Janet began taking lessons at HB in middle school when her family moved to Scarsdale, studying for several years with Glen Kirchoff, still an active member of the HB faculty. Janet's younger brother Russ also studied with Mr. Kirchoff, who fostered their appreciation of music and prepared them both for their graduation recitals.
After attending Harvard College and Harvard Law School, Janet moved to New York to work as an attorney. A few years later, she married her husband, Joe Kaufman. Janet, with Joe and their son Josh, returned to Scarsdale in 1999, with daughter Caroline born a few months later. Josh began studying piano at the School with Junko Scedrov in first grade and remained in her studio through high school. Josh was also involved in HB's student composition program and is a self-taught percussionist. Caroline began recorder classes in kindergarten and moved to piano and then clarinet, eventually landing on voice as her primary area of study, working with Claudia Wald for six years.
After 14 years working as a lawyer in private practice, Janet decided to focus her time and talents in community service. Janet joined the Board of HB in 2008 and served in multiple roles including Board Chair. She currently serves as Secretary of the Board, Chair of the Development Committee, Chair of the Legal Committee, and a member of the Strategic Planning Committee.  
We are thrilled to celebrate a true lifelong member of the Hoff-Barthelson family and her unwavering support and leadership of the School's pursuit of providing quality music education for all.
---
Featuring world-renowned cellist Hai-Ye Ni
Accompanied by HBMS Faculty Member Tomoko Uchino
With special appearances by HBMS Faculty and Students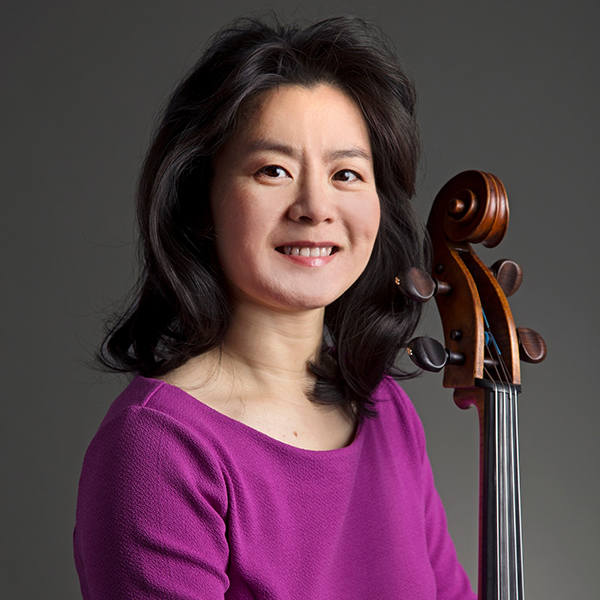 An exceptional musician renowned for her fluid technique, gorgeous tone, and brilliantly expressive performances, Hai-Ye Ni enjoys a distinguished career as principal cellist of the Philadelphia Orchestra and as a sought-after soloist and chamber musician. She has appeared as a soloist with ensembles such as the Philadelphia Orchestra, New York Philharmonic, Chicago Symphony, and the Vienna Chamber Orchestra.
Hai-Ye also performed a Baroque concerti program with the Philadelphia Chamber Orchestra as soloist and conductor.
In the summer of 2022, Hai-Ye performed at the Pacific Music Festival in Sapporo, Japan, and taught at the Meadowmount School of Music.
She won the prestigious Naumburg International Cello Competition in 1990, as well as the International Paulo Cello Competition in Finland, and Rostropovich Competition.
Hai-Ye has a solo CD on Naxos. She has given master classes at Curtis, Manhattan School, and Shanghai Conservatory. Hai-Ye graduated from Juilliard.
We also extend our gratitude to the HBMS Board of Trustees, the Spring Benefit Host Committee, faculty, alumni students, parents, and our wonderful volunteers for making this memorable event possible!
---
2023 Benefit Chairs
Dalya Khan and Preet Bharara
2023 Benefit Host Committee
Carrie Lederman Barotz and Nathan Barotz
Susan Boccardi and Marc Susswein
Sheela and Suresh Chari
Rakhshan and Junaid Chida
Kenneth Cole
Edan and Robert Dionne
Erin Foster and Jeff Blatt
Darlene and Warren Haber
Suzie Hahn
Dorothy and Victor Han
Kristen Nagle and Ahmad Latefi
Russell Korins
Rhonda Kost and Alfred Spector
Shelley Lin
Rebecca May and Fernando Rivas
Dana Matsushita and David Siegel
Diane and Steven Parrish
Nancie and Steven Schnur
Janet Sikirica and Greg Barton
Wendy Sheldon and Michael Chun
Janice and Ira Starr
Anne-Catrin Uhlemann and David Fidock
Elaine and Alan Weiler
Fengyun Wu and Gang Li
Gillian Zackham and Roy Korins
Stacey and Mark Zoland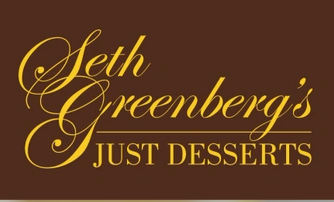 Dessert Reception generously sponsored by Seth Greenberg's Just Desserts