Gabriella Sanna Named Next Executive Director of Hoff-Barthelson Music School 
Hoff-Barthelson Music School announces the appointment of Gabriella Sanna as its next Executive Director as of January 1, 2024, following the retirement of current Executive Director Ken Cole on December 31 of this year.
Sanna is a visionary leader with a proven track record of program development, enrollment growth, successful fundraising, and recruiting at several of Boston's leading community music institutions. She will join HBMS following her position as Director of The Rivers School Conservatory and Co-Chair of The Rivers School's Performing Arts Department.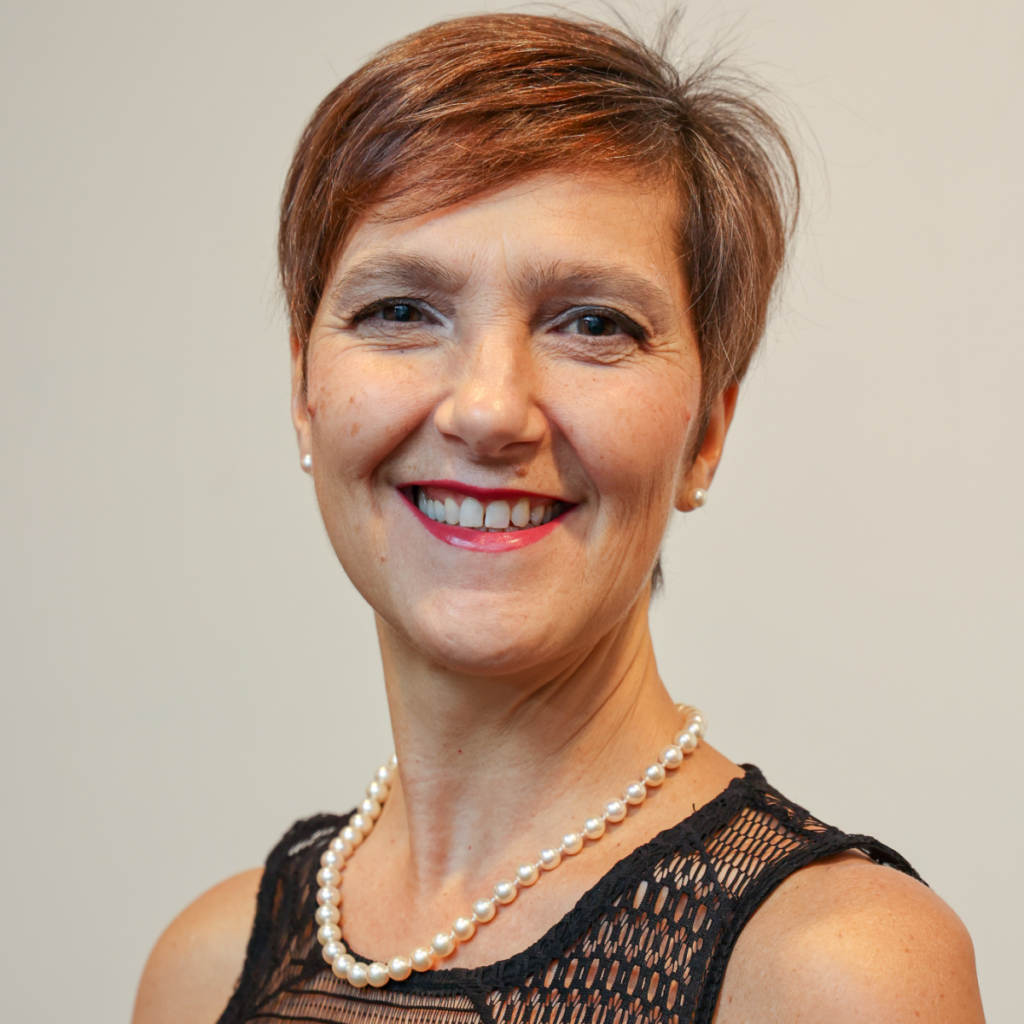 "We are extremely fortunate to have Gabriella begin as our new Executive Director in January," said Dana Matsushita, Chair of Hoff-Barthelson's Board of Trustees. "Her extensive experience and passion for excellence in music education make her exceptionally qualified to serve as the next leader of HBMS."
Prior to serving as Director of The Rivers School Conservatory, Sanna served as RSC's Chamber Music Department Chair, Registrar for the Conservatory, and Private Piano Instructor. Before that, she served as Executive Director at Project STEP (String Training Education Program), founded in 1982 to provide rigorous string training, performance opportunities, and family support to children from underrepresented communities in the Greater Boston Area. As Executive Director of the Dedham School of Music from 2010 through 2016, she exponentially increased enrollment and developed an array of programs, including early childhood classes, private lessons, ensembles, outreach programs in local public schools, partnership programs with private schools, and public concerts.
"I am delighted by the Board's selection of Gabriella Sanna to serve as the next Executive Director of Hoff-Barthelson Music School," said Cole. "Her proven track record of successful leadership, commitment to excellence, and unbounded enthusiasm for community music education bodes well for the future of HBMS and the hundreds of students we serve."
Beyond Sanna's administrative achievements, she is an active performer in solo piano recitals, chamber music performances, and collaborative piano work with vocal and instrumental groups in the Boston area and throughout Italy. Sanna has also served as the Artistic Director of the Steinway Society of Massachusetts Piano Competition, Assistant Director at the Dana Hall School of Music, and Chamber Music Director and Artist-in-Residence at Beaver Country Day School.
"It is an incredible honor to be entrusted with leading Hoff-Barthelson Music School, an institution with such a rich legacy in music education," said Sanna. "I am dedicated to building upon the school's strong foundation and ensuring that every student has the opportunity to explore their musical potential in a nurturing and supportive environment. Together, we will cultivate a vibrant musical community that resonates with creativity and excellence."
Sanna holds a Master's degree in piano performance from the Longy School of Music, an Artist Diploma in piano performance from the Accademia Internazionale di Novara, Italy, and a diploma, equivalent to a Bachelor's degree, in piano performance from the Conservatorio di Musica "L. Canepa," Sassari, Italy.