2021-22 Campus Safety Plan
IMPORTANT UPDATE: JANUARY 14, 2022
Dear HMBS Families,
Hoff-Barthelson Music School will resume all classes and ensemble rehearsals in-person beginning Tuesday, January 18.
As we do so, we ask for your active support of the following safety measures:
Fill out our daily health assessment form online prior to your arrival.
Make sure your mask is well-fitting and fully covers both mouth and nose.
If you stayed home from school or work on any given day for health reasons, stay home from HBMS as well. Please refer to our Safety Guidelines to learn how to request a make-up lesson or an online lesson should you need to stay home.
Students may elect to continue online lessons with their teachers at their discretion.
Thank you – we look forward to welcoming everyone back to campus next week. Should you have any questions, please don't hesitate to contact me at kcole@hbms.org or 914-902-0721.
Sincerely,
Ken Cole
Executive Director
---
IMPORTANT UPDATE: JANUARY 7, 2022
Dear Hoff-Barthelson Students and Families,
Thank you again for your understanding and support as we work to safely navigate the Omicron surge. I am pleased to share our safety plan for the week of January 10 – 16, 2022.
In-person private lessons will resume as scheduled, with the following caveats:
Several faculty members, despite being vaccinated, have significant risk factors for COVID-19 and need to continue to teach online next week. Students of these teachers will be notified as soon as possible. We thank you in advance for your understanding and support.
Students who are quarantining or isolating but feel well enough to participate in an online lesson may do so by calling our main desk at 914-723-1169 and leaving a message with the receptionist or on our voicemail at least two hours in advance of the scheduled lesson time.
Our current safety guidelines remain in full effect, further:
Anyone experiencing symptoms associated with COVID-19 will be required to provide proof of a negative same-day antigen test prior to visiting campus. Test results should be emailed to hb@hbms.org 30 minutes prior to arrival. Pictures of home test results will be accepted.
Families are asked to ensure their child's mask is well fitting and fully covers their nose before arriving at School.
Classes and ensembles that were moved online, postponed or cancelled the week of January 3, 2002, will continue to meet online, be postponed or cancelled next week. Click here for details.
Zoom links to classes being held online will be emailed to you the day of the class. Note that teachers understand students whose HBMS classes immediately precede or follow their lesson may arrive a few minutes late next week given that lessons will be in person and the classes are online.
Make-ups for classes or ensembles being postponed will be scheduled for the end of the Spring Semester. Those students scheduled to complete their class during the final weeks of the Fall Semester may attend the first two weeks of Spring Semester classes as make-ups. We will contact you next week with specific details.
With the exception of Honors Recitals, which will take place as scheduled, all workshops and recitals will continue to be conducted online. Our Student Services department will contact students scheduled to participate in these events in advance with further details.
The School will be closed on Monday, January 17th in observance of the Martin Luther King Day Holiday.
Thank you for your understanding and support of this plan. We are hopeful that we will be able to resume full in-person programming beginning January 18, 2022.
Should you have any questions, please contact us at studentservices@hbms.org or call us between 9:00 am and 5:00 pm, Monday – Friday or 10:00 am – 6:00 pm on Saturday at 914-723-1169.
Sincerely,

Ken Cole, Executive Director
---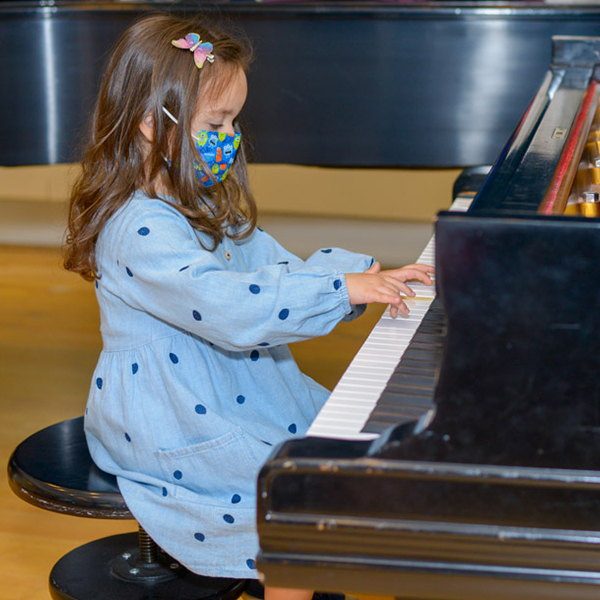 This Fall, Hoff-Barthelson will return to delivering the vast majority of our instructional programs – lessons, classes, ensembles, workshops and recitals – in-person on campus.
Over the past year, the School has developed and refined rigorous safety protocols and made major investments in its HVAC systems. We are also pleased to announce that 100% of our staff and faculty are fully vaccinated.
Students wishing to continue private lessons and perform online may do so; additionally, the School has installed two state-of-the-art smart classrooms so that many students may continue to participate in online musicianship classes as well.
We are pleased to share revised safety guidelines for the Fall 2021 Semester with you.

View our Fall 2021 Safety Guidelines here.

Because we serve a multi-generational population of students ranging from 9 months to over 80 years old, and with the majority of our students under the age of 12 and not yet eligible for vaccination, we will continue to closely monitor NYS and CDC guidance for Child Care Agencies, Pre-K–12 schools, and Small Performing Arts Venues, as well as the ongoing findings of the Performing Arts Aerosol Study.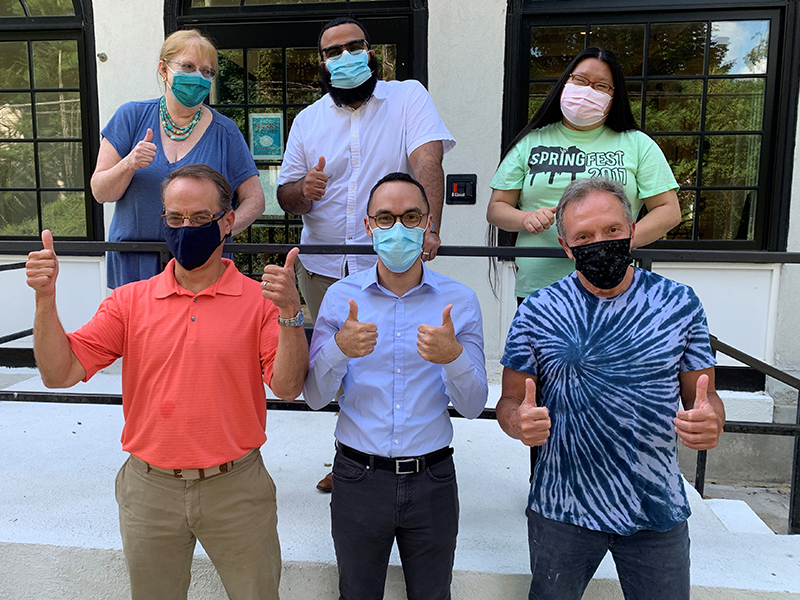 The COVID-19 pandemic has stolen nearly 18 months of live, in-person music learning opportunities from students of all ages. We look forward to welcoming many more students back to campus this Fall and appreciate your continued trust and engagement.
Should you have any questions about our safety plans, please don't hesitate to contact me at kcole@hbms.org.
Sincerely,
Ken Cole
Executive Director