Fall 2020 Return to Campus Plan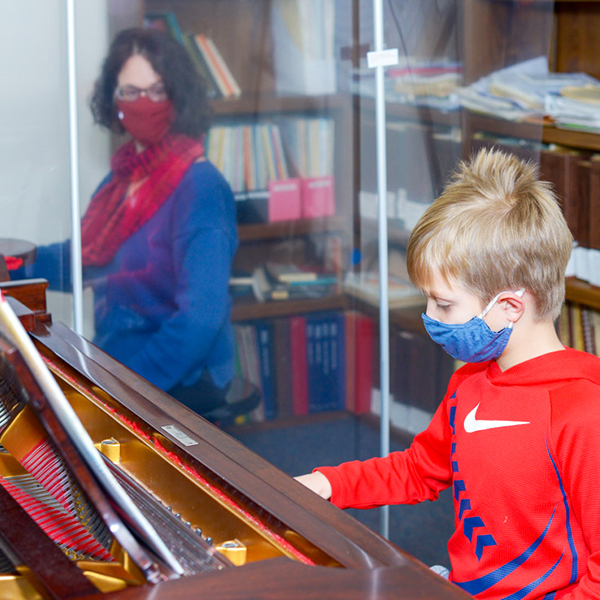 Our Individual Responsibilities to Keep the HBMS Community Safe

Our Return to Campus Plan can be viewed here.
Dear Members of the Hoff-Barthelson Community,
This Fall, Hoff-Barthelson will begin the careful re-introduction of in-person instruction for some private lessons and a handful of ensembles, while continuing to offer many lessons and most classes online.
Our Return to Campus Plan can be viewed here.
The actions detailed in the plan are derived from evidence-based best practices—developed by scientists and public health experts—for suppressing the transmission of Covid-19. The development of the plan was also informed by conversations and consultations with faculty, staff, trustees, and trusted authorities; guidelines from the CDC and New York State; research reports from numerous sources ranging from Harvard University to the National Air Filtration Association; and more.
We will continue to update the plan as more information becomes available and new interventions including therapeutics, vaccines and/or other preventative measures come online.
We continue to be inspired by your enduring commitment to keeping musical learning alive throughout a crisis that continues to threaten the lives and livelihoods of far too many.
As we gradually resume in-person instruction, we pledge to do so with the utmost care for the health and safety of all in our community.
We also pledge to continue to focus on maintaining the quality of our instructional programs and services, and to be attentive to the social/emotional needs of our community.
With your involvement and support over the past five months, we have learned a lot about how to deliver high-quality music education online.
Faculty have been refining their approaches to teaching online and the results this summer – as demonstrated by the progress made by students who took Summer Lessons or participated in our Summer Arts Program – have been impressive.
The School continues to support faculty participation in professional development activities designed to build the skills that make successful online instruction possible. We're proud of their commitment to life-long learning and eager for you to experience the results this fall!
Of all the things available to help human beings cope with stress, despair, anxiety and other emotions that arise in response to challenging circumstances, music is amongst the most powerful. I can think of no greater gift to give one's child or oneself than the joy, solace, inspiration, empathy and understanding, and uplift that music provides.
Thank you for continuing to trust Hoff-Barthelson as your music education provider. We look forward to seeing you – whether in person or online – when the new school year begins on September 11.
Until then, please keep safe and well.
All my best,
Ken Cole
Executive Director
---