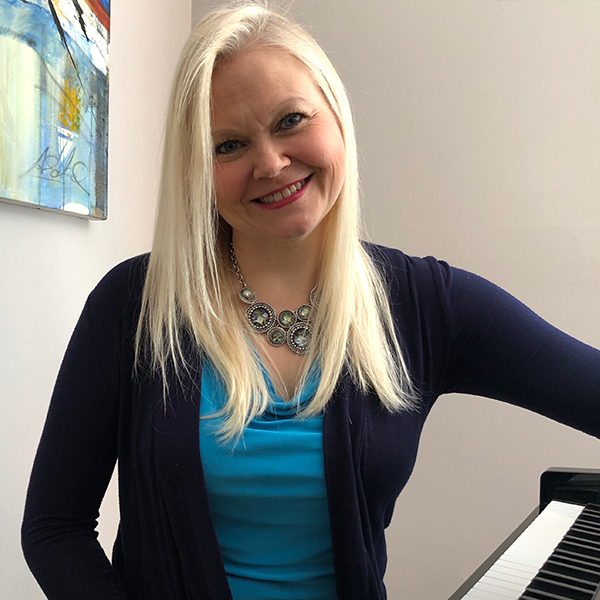 Instruments
Voice
Area of Study
Private Lessons , Vocal Workshops
Career Highlights
B.A. University of Maryland Honors Program College Park
M.M. University of Maryland Opera Studio College Park
Institute for Musical Arts New York
Summer Vocal intensives with IMA, New York
Meisner Summer Acting Intensive, William Esper Studios, New York
Complete Meisner Based Actor's Training, Washington DC
Acting Opera, Marc Taslit Instructor, New York
Kristin Halliday's teaching philosophy is to empower students and lead them to awareness and mastery of their own instrument. A winner of the Rosa Ponselle vocal competition's Peggy and Yale Gordon Award and the top prize in the Gretchen Hood Vocal Competition, Kristin uses a holistic approach, rooted in physiology and artistic expression, to guide clients to speak and sing consistently with freedom and stamina.
Singers who work with Kristin have performed here and abroad, on and off Broadway at venues including the Kennedy Center, Fords Theatre, Arena Stage, and Carnegie Hall. They have been recognized with Helen Hayes nominations, 1st place NAACP Act-SO Awards, 1st place NATS Competition and been accepted to renown institutions including the Manhattan School of Music, NYU Tisch School, Carnegie Melon University, Indiana University, Yale University, Stanford University, and Emory University.
Kristin provides a safe space and nurturing environment for her students to gain technical awareness, explore authentic dramatic expression, and acquire tools to navigate all aspects of vocal production for public speaking, acting, a singing career or their own empowerment.  She attributes this successful approach to her years of apprenticeship with internationally acclaimed soprano and master pedagogue, Betti McDonald.
Noted by the late Maestro William Yannuzzi for her "uncommon voice of great beauty," and "exceptionally moving interpretation of all kinds of music," Kristin has performed concerts and recitals throughout the world. Some of her credits include the Altenburg Music Festival in Altenburg, Germany and recitals in exhibitions of the works of the late Icelandic visual artist, Eirikur Smith.