Josie Blatt
Josie Blatt, HBMS Class of 2017, is a rising senior at Hamilton College where she is majoring in Sociology and double minoring in education studies and music. Josie is currently the President of her all women's a cappella group, Special K, and a member of the Hamilton College Choir. She is working again this summer (remotely) for Young Audiences.
Tell us a little about yourself and your interest in music.
My love of music started at a very young age. I attended the Hoff-Barthelson pre-school with my twin sister Louisa and started piano lessons in first grade with Elena Belli. I was a shy child. When I discovered that I could play piano and sing at the same time, it opened up a new world of self-expression and discovery. I started formally taking voice lessons with Claudia Wald at HB in the seventh grade which I continued through high school. In addition to studying at Hoff-Barthelson, I was involved in school musicals and performed in school talent shows in Scarsdale elementary and middle schools. In eighth grade, I performed "Falling Slowly" from the musical Once with my sister. I played piano and sang the lower parts while Louisa sang the higher parts. That same year I landed an important role in Annie, which is still one of my favorite musicals. Music is a continual source of inspiration for me. Even today my family often goes to see plays and musicals together. Every time I see a show I am in awe of theater's ability to take you out of your head for two hours and immerse you into someone else's story. Moreover, I value the communities that the arts have given me. There is a special bond among a group of people who create music together.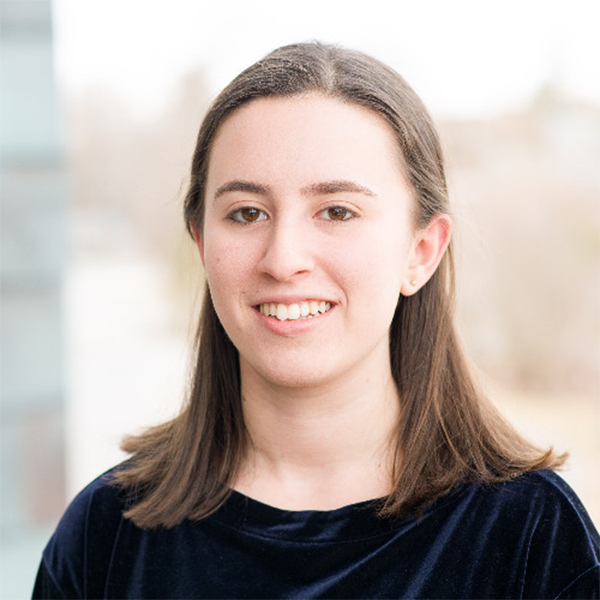 How did Hoff-Barthelson shape your musical passions? What doors has it opened for you?
Hoff-Barthelson has so much to offer its students! Given my interest in piano and signing, I also enjoyed taking composition classes. One of the most memorable classes for me was music theory with the late Edmund Niemann. It opened my eyes to new ways of using the language of music. As I learned about how the different parts of the score work together, chord structure, and more, I was now able to arrange music. From a place of musical development and self-confidence, the opportunity to perform in concerts and recitals on a regular basis at Hoff-Barthelson helped me get over performance anxiety and stage fright. I also appreciate having had the opportunity to take group music classes and sing in the chamber choir at HB. I honed my listening skills, learned how to support my peers, and make music with others within the ensemble. Hoff-Barthelson also gave me my first work experience in the arts. During the Summer of 2017, I worked as an assistant at Hoff-Barthelson's Summer Arts Program where I taught piano to the younger students and assisted in the drama classes. This work experience, along with other opportunities I had with the Scarsdale Alternative School, where I volunteered in a classroom and did an independent study working on writing a musical, helped bring home the power of arts education. I have since had internships at Alvin Ailey Dance Foundation, Young Audiences, and Grand Street Settlement.
How did your immersion in the music and arts guide your choice in college and course of study?
Although I love music and the arts, I wanted to keep my options open. Hamilton College is one of the few colleges which has an open curriculum, giving me the freedom to choose courses that reflect my interests. As a Sociology major, I've had the opportunity to study the foundations of society, incorporate and apply different disciplines in research, and use critical thinking and problem-solving skills which will be helpful in any career. In my education coursework, I've learned about education policy and issues in K-12 public schools. I was able to take a course called "Theater for Social Change" which gave me an opportunity to work directly with local teens on devising a play on a story that they previously struggled to find a way to tell. As part of my music studies, I've been able to take more music theory and composition courses. I've also taken organ lessons, I confess that part of the reason was so I can play the Phantom of the Opera theme, something I've always wanted to be able to do. I've also had the incredible opportunity to serve as a peer tutor at Hamilton's Quantitative and Symbolic Reasoning Center which I was first connected to through my music theory classes.
How has Hoff-Barthelson helped shape your recent work in the arts-in-education non-profit field?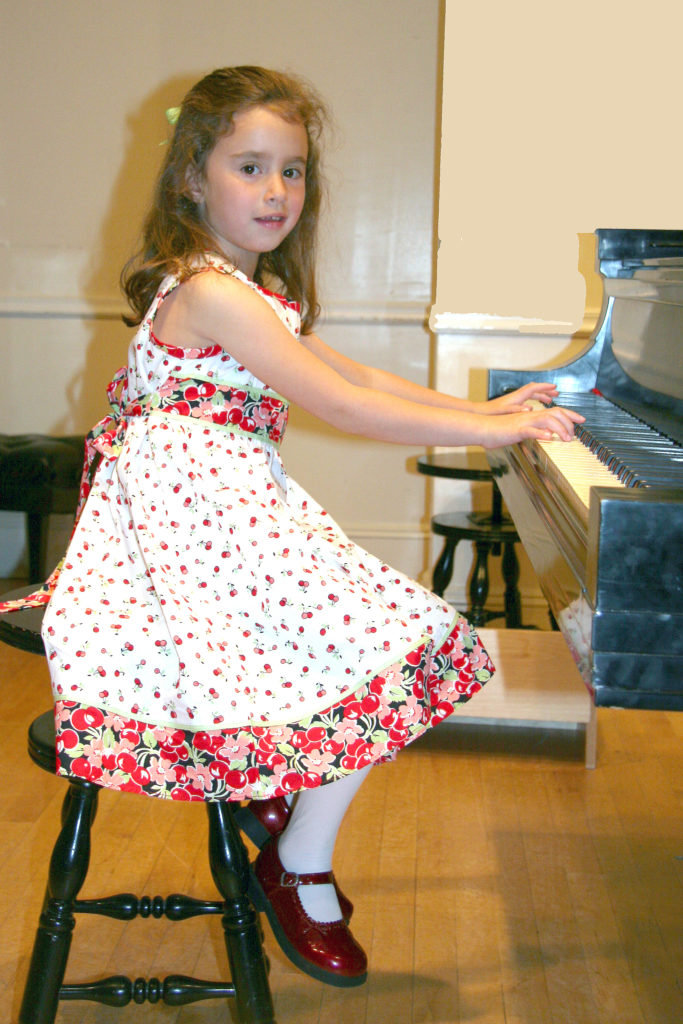 When I started to realize that so many millions of children don't have access to excellent music education, as Hoff-Barthelson provides its students, I was outraged. Hoff-Barthelson has given me an outlet of self-expression that I would be lost without, and I felt I needed to work to ensure that everyone has those opportunities. I founded a club in high school to fundraise for A BroaderWay, a non-profit that works to provide girls from New York City with access to strong arts programs, and a performing arts summer camp. I loved my work with A BroaderWay, and wanted to look for internships last summer that mirrored that work. Last summer, I worked with Young Audiences Arts for Learning, and Alvin Ailey Dance Foundation's Arts in Education and Community Programs Department, supporting in their efforts to provide arts programming for all students around the country.
What's next for you?
Though I am still discovering my career goals, I know that I want the arts to be involved in my post-grad life. A goal of mine this past summer was to discover different ways to engage with the arts besides teaching and performing, both of which I enjoy, but have already experienced. My internships at Young Audiences and Alvin Ailey Dance Foundation exposed me to many different roles in arts administration. I am also passionate about journalism connected to the arts. I was the Arts & Entertainment Section Editor of Hamilton's weekly student-run newspaper, The Spectator, for three semesters, and I am now one of the paper's Managing Editors. Overall, I could see myself pursuing journalism, education, arts administration, or non-profit work post-grad, and I am keeping my options open to wherever life takes me!
Any advice for younger Hoff-Barthelson students?
My advice for Hoff-Barthelson students is that while you should make sure to practice and take your music lessons seriously, it's also important to spend time figuring out what you enjoy. I spent a lot of my free time growing up playing and singing pop and musical theater music, utilizing the skills I learned in my more classically-oriented lessons. Bringing these personal interests to your music teacher will make you feel a lot more connected to your musical development at Hoff-Barthelson. Also, take time to be reflective and grateful for the resources that Hoff-Barthelson is providing. Not everyone has access to them.