John Devlin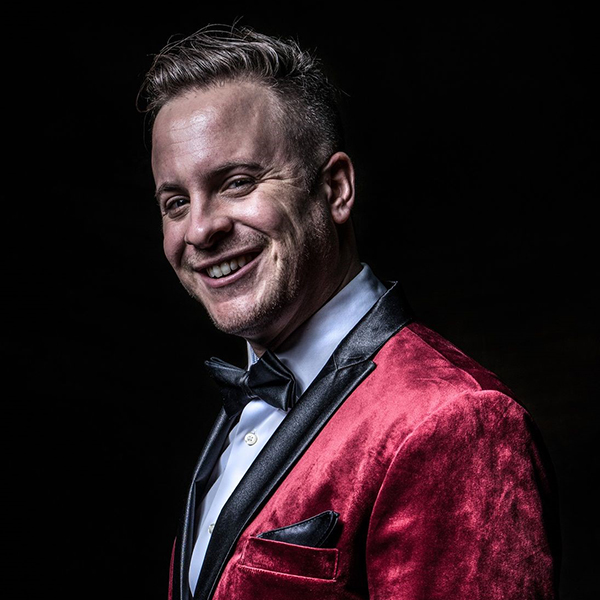 Conductor John Devlin is an innovator of concert design, an ardent champion of American music, and a proponent of cross-genre collaborations.
Devlin studied clarinet at Hoff-Barthelson Music School (HB) with Dorothy Duncan and was also an avid participant in our Summer Arts Program and Festival Orchestra. His undergraduate degree is from Emory University, where he graduated summa cum laude with a double major in Music and Latin. Devlin completed his masters and doctoral degrees in orchestral conducting under the tutelage of master teacher James Ross at the University of Maryland.
Devlin is the newly appointed Music Director of the Wheeling Symphony Orchestra. He is only the ninth conductor in its 90-year history to hold that title and, at age 35, is one of the nation's youngest music directors to lead a professional symphony orchestra. Following his debut with the National Symphony Orchestra and violin soloist Joshua Bell, Anne Midgette of The Washington Post wrote that Devlin "led the evening with flair . . . and was visibly in his element."
He spent three seasons from 2015-2018 apprenticing with some of the world's best conductors, soloists, and orchestras while based in Washington, D.C. During that time, he was the Cover Conductor for the National Symphony Orchestra, where he served as assistant to world-renowned Music Directors Christoph Eschenbach and Gianandrea Noseda.
Tell us a little bit about yourself. What are you early musical memories?
I grew up in first in New Haven, Connecticut, and then later in Bronxville, New York. My father had little musical background, but my mother was a semi-professional singer, performing at weddings and funerals and in choirs. At home, we were always listening to great music, including classical works, standards of the American songbook, Broadway show tunes, and more. When we moved to Westchester, my family took great advantage of the many and varied musical performances in New York City. Through constant exposure to music I developed an ear and attention to music expressivity.
I first started playing my instrument, the clarinet, in the elementary school music program in Bronxville. I took private lessons with Dorothy Duncan beginning in 4th grade. I went to the Hoff-Barthelson Summer Arts Program for several years and was in the wind ensemble there, led by Joe Piscitelli. My younger sisters, Monica, another clarinetist, and Maria, a flutist, also took lessons at Hoff-Barthelson.
Can you share a little about your experience at Hoff-Barthelson?
My life changed at age 16 when I joined the Festival Orchestra at Hoff-Barthelson. I found a home at HB. The culture of the school is a true learning environment – a unique haven. The faculty was absolutely rigorous, in the best way. Mark Kushner inspired us to take every aspect of the music seriously. We learned to be on time and be prepared, always. The conductor, Jun Nakabayashi, was a consummate musician and an inspiration, teaching us to bring invention, character, and joy to our playing. He always wanted to elevate the music and the musical experience for his young performers.
Circumstances in the Festival Orchestra were such that I found myself in the role of principal clarinetist from the outset. I wasn't ready, but I did it. I had to rise to the occasion to be able to work with the other orchestra members. For the first time in my life I was surrounded by a group of peers who were stronger than me on their instruments. My friends at Hoff-Barthelson, including Jessie Han, Jennifer Netburn, Emily Redmerski, and Sharon Hsu, were such excellent musicians that I wanted to strive to be a better player.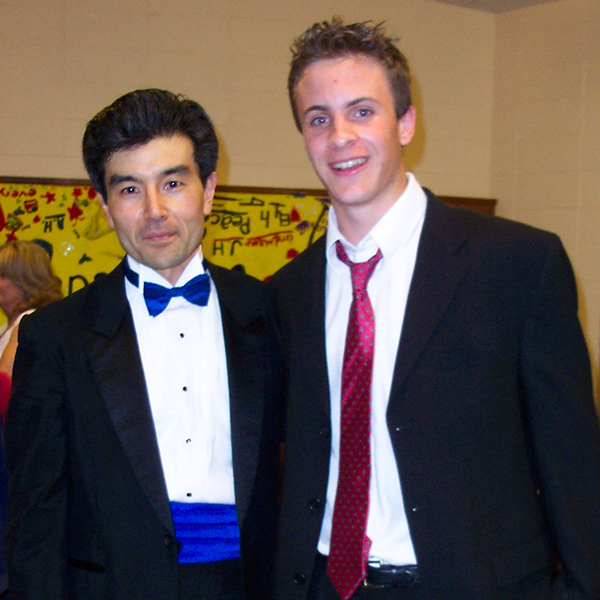 In addition to learning music at Hoff-Barthelson, I also learned more about the larger world of music through my teachers and peers. They exposed me to opportunities at the New York Youth Symphony and the Boston University Tanglewood Institute.
Let's talk about your career as a conductor. You've premiered more than 40 new American works; and are a leader in presenting orchestral music in inventive ways. Tell us about all that!
In addition to classical repertoire, I do lots of work with new music, with an emphasis on American composers. Very few of the country's largest orchestras are led by American music directors; I feel a distinct responsibility to advocate for American music and composers. I love exploring the diversity of American music, from indigenous music to R&B and contemporary sounds of all sorts. I've commissioned new works to highlight voices that might have previously been missing. Many the pieces I've featured are by living American classical composers, often women and people of color.
To find new artists, I spend about 10 hours per week listening to music that I didn't previously know. Part of my job is to be a curator of sound, finding the best music to share with people, regardless of genre.
Reflecting on the tremendously challenging experiences we've all endured over the past year of the COVID-19 pandemic, what do you think the future looks like for music and musicians?
My hope is that once we are past the catastrophic loss of life and health, live music will return better than ever. If there is a silver lining to this past year, it is that the pandemic has forced us to innovate in ways that could make the performing arts stronger than before. Many orchestras had been in stasis for a long time, with a concert schedule that left little time for innovation or imagination. With reduced commitments, we've had time to brainstorm ways to make our music accessible to more people in more ways.
During the pandemic, we've taken risks that we never would have in the past. We've broadcast concerts — and learned how to make those concerts look good as well as sound good. We've held virtual galas. We've built incredible partnerships with our community, both local residents and our government representatives. Our relationships are stronger now. It's been heartening to see how much people want to support orchestral music.
Is there anything else you'd like to share?
I love working with young people. Youth orchestra direction is my passion. Working with All County and All State programs is incredibly satisfying. I envision becoming a core part of my musical future. Earning my doctorate at the University of Maryland was a key component in my planning for that stage of my life.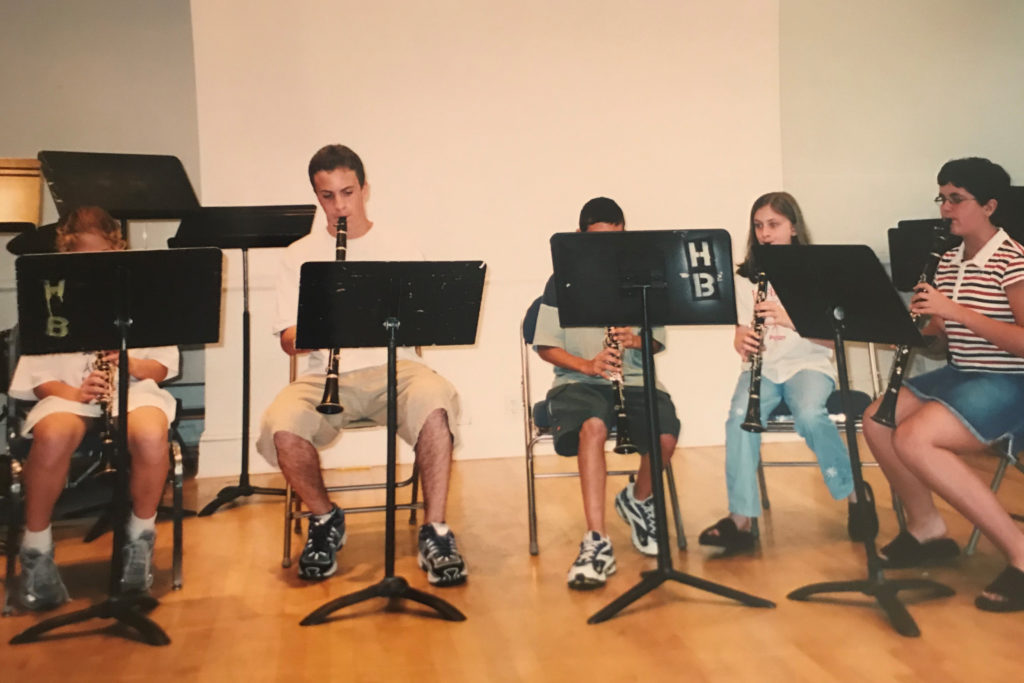 Photo credits: Top – John Devlin photographed by Don Mew; other photos from the collection of John Devlin.