James M. Banner, Jr.
Educated at Yale and Columbia, James M. Banner, Jr., taught at Princeton before moving to Washington to pursue other history-related positions and to found a number of organizations. The author of many books and articles, including Being a Historian (2012), he is most recently the editor of Presidential Misconduct: from George Washington to Today (2019). He lives in Washington with his wife, Phyllis Kramer, and is the father of two children. Jim is one of the oldest living Hoff-Barthelson alumni.
Tell us a little bit about yourself. Where and when did you grow up? Was music always a part of family life? What are your early memories of music?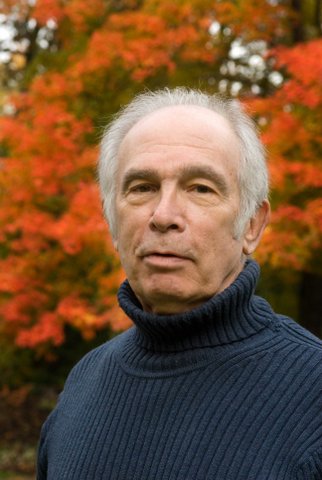 Two major interests of mine have always been history and music. I was born in 1935 and grew up in a family immersed in it. My mother had been in the children's dance troupe at the Metropolitan Opera. My father played popular tunes on the family piano. My family listened to the New York Philharmonic on the Sunday radio, and my parents took me to concerts at Carnegie Hall. I grew up in Scarsdale and attended what is now the Seely Place School starting in kindergarten. I took piano lessons with Virginia Hoff and Joyce Barthelson until I left home in 10th grade to attend Deerfield Academy in Massachusetts.
I have altogether warm and deeply admiring memories of Virginia and Joyce. In the early 1940s, when I was about six or seven, my mother introduced me to the former, who was just starting out. In those days, she taught alone in a little shack on Christie Place with just enough room for a piano and a bathroom. George Brenning, my best friend, and I both became her students. Soon afterwards, Virginia and Joyce, teamed up as piano teachers and opened a studio in a house on Old Army Road. At roughly that time, I "graduated" to instruction with Joyce.
Virginia and Joyce were a distinctive duo. Virginia was the taller of the two, gentle, somewhat reserved. Joyce was a bit more peppery but unfailingly warm and understanding about the confusions of youth—and of a student's unwillingness (like mine) to practice at home for too many hours. On Old Army Road, the house they took over was open on the first floor with room for two pianos on a low platform toward the back of the house and seating for an audience. Upstairs and in a small studio house in the back of the property were teaching and practice rooms. Music could always be heard. And of course, when the two of them joined together at the two pianos to play the two-piano repertoire, the whole place filled with glorious sound.
Virginia and Joyce became well-known piano teachers in the Scarsdale area and frequently played in duo-concerts at the piano school and over a New York radio station, where they were billed as "collaborative pianists." Following their example, George Brenning and I also played two pianos and even cut a record together. Sometimes my father and I would "borrow" the pianos for an hour so that he and I could try our hands on the American Song Book. While Virginia specialized in working with beginners, Joyce taught more advanced students. She was also a composer, one of whose operas in a concert version I once attended.
Drawing on some of these remembrances, can you reflect on how your experience at Hoff-Barthelson as a student of Virginia and Joyce may have shaped you as a person?
Reflecting back on my life and my decision to make history teaching and scholarship my life's work, although I knew and learned from many great teachers while growing up, I think that I was particularly influenced by the nurturing atmosphere of my piano lessons with Virginia and Joyce. I had both of them in mind when co-writing my book, The Elements of Teaching. Joyce especially tried to put me in touch with my emotions while I was playing and got me to put more of myself into my fingers. After I entered Deerfield Academy, I took piano lessons for about six months but stopped when I encountered a teacher who lacked Joyce's warmth, sensibilities, and teaching skills. However, music continued to be central to my life. I studied music as an undergraduate at Yale and even found a piano at the fortress in Verdun, France, when I was stationed there in the late 1950s. I also sang throughout school, college, and graduate school, including in the Cathedral of St. John the Divine. And for a time, I even tried the flute.
Tell us about your decision to become a teacher.
I was lucky enough to attend two superb pre-collegiate schools as well as to be part of many academic departments, including those at Yale, Columbia, and Princeton. Consequently, I've been hugely fortunate always to be in the company of the very best teachers. Many of them deeply affected me, none more so than Virginia and Joyce. Those two women set for me the kind of example that made me spend much of my life and career teaching others in classrooms and beyond.
Tell us more about the Class of '57 Music in Schools Initiative that you helped develop as a Yale alum.
During our 50th Class Reunion at Yale a few years ago, several of us became interested in the idea of finding a way to bring music education to school children in the New Haven public schools. We were influenced by the growing vulnerability of public school funding of programs in the arts. The result was the innovative Class of 1957 Music in Schools Initiative within the Yale School of Music. It introduces Yale's music graduate students to teaching by taking them into the local schools to awaken children's musical experiences. Those schools and their students have benefitted enormously because of the program.
Let me tell you a story about a conversation I had with a thirteen-year old girl who for the first time was playing music in a school ensemble. This young lady desperately wanted to study the clarinet, but her family could not afford to buy one for her. So, our program gave her one on loan while her family saved the funds to purchase an instrument for her. It seems to me that this is exactly what our Initiative was for — to form and nurture young people's desire to create and play music.