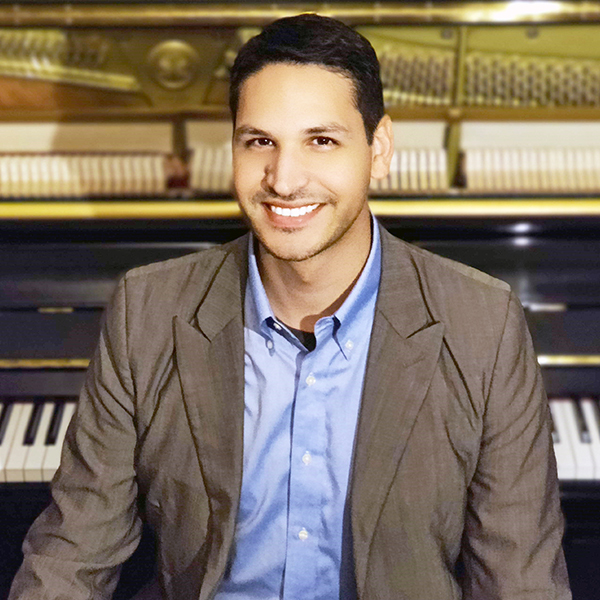 Instruments
Piano
Area of Study
Private Lessons
Career Highlights
M.M. SUNY Purchase College
Artist Diploma in Piano Performance SUNY Purchase College
B.A.  University of Rhode Island
Naseer Ashraf is a collaborative pianist and teacher whose diverse musical experiences allow him to connect with performers and students at all levels, from beginners to professionals. As a teacher, he focuses on musical literacy and physical comfort at the student's instrument; as a performer, he strives to make the soloist(s) feel supported and at ease, while also offering insight on how to best present selected repertoire.
Mr. Ashraf was a concerto soloist with the South County Chamber Orchestra (RI) and has had his compositions performed by chamber ensembles of the Rhode Island Philharmonic. A staff pianist at SUNY Purchase Conservatory of Music, he also serves as music director of St. Stephen's Episcopal Church in Pearl River, NY, and is a frequent guest artist at the University of Rhode Island Summer Music Academy.
He holds an Artist Diploma in Piano Performance and a Master of Music (Classical Composition) from SUNY Purchase, and a Bachelor of Music in Music Theory and Composition from the University of Rhode Island where he was awarded a full scholarship for winning the Kingston Chamber Music Festival Award. His principal teachers have included Sławomir Dobrzański, Stephanie Brown, and Miyoko Lotto (piano); Du Yun, Laura Kaminsky, and Eliane Aberdam (composition); and Joseph Ceo and Ann Danis (viola).
He is proficient in English, French, German, and Italian and can read Cyrillic.