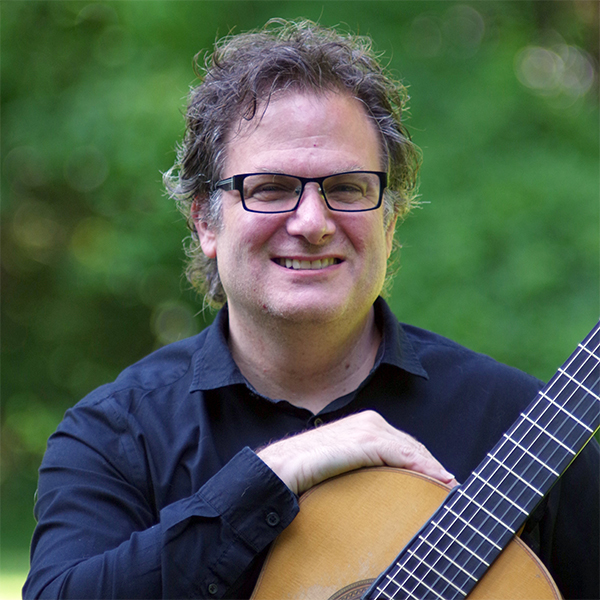 Instruments
Guitar , Suzuki Guitar
Area of Study
Private Lessons
Career Highlights
B.F.A. SUNY Purchase College, Conservatory of Music
ECC and Suzuki Guitar Book 1 training with Frank Longay
Suzuki Guitar Book 2 training with Andrea Cannon
Suzuki Guitar Book 3 training with Seth Himmelhoch
Suzuki Guitar Book 4 training with Mary Lou Roberts
Jonathan Trotta has over 30 years of teaching and performing experience. He earned a BFA from SUNY Purchase College, Conservatory of Music in classical guitar performance and composition, studying classical guitar with Benjamin Verdery and traditional flamenco guitar with Dennis Koster (a student of the legendary flamenco guitarists Mario Escudero and Sabicas).
He participated in master classes with Sharon Isbin, Manuel Barrueco, and Christopher Parkening. He is also trained in the Suzuki Guitar method for young children, working with Frank Longay, Seth Himmelhoch, Andrea Cannon, and Mary Lou Roberts.
Jonathan performs concerts as a soloist as well as with the chamber music ensemble, "Musicora" and the flamenco ensemble, "Ida y Vuelta." He was a featured guest on Boston TV56, "De Todo un Poco," has performed concerts on Maine Public Broadcasting radio show, "Music du Jour," Antonio Vivaldi's "Concerto in D major" with the Rockland Symphony Orchestra, a private benefit concert for Academy Award-winning Actress Helen Hayes, and in concert with guitarist, Benjamin Verdery. Jonathan also creates YouTube tutorial and performance videos. Many of his students have been chosen as participants for master classes by world-class guitarists, won competitions, and have attended prestigious music colleges.
In addition to his private studio, he teaches at the Thurnauer School of Music, Rockland Conservatory of Music, and St. Thomas Aquinas College.