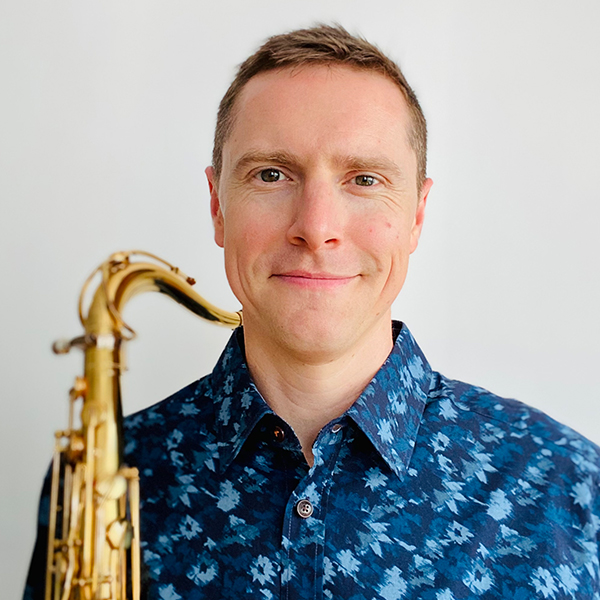 Instruments
Clarinet , Saxophone
Area of Study
Private Lessons
Career Highlights
M.A.T. Music Manhattanville College
M.M. Jazz Studies New York University
B.M. Jazz Performance (Saxophone) New York University
New York State Professional Certification for Music K-12
NYSSMA Certified Adjudicator (Woodwind)
James Walton grew up in a small town in Maine, listening to his father's extensive and varied record collection. James began his music education at New England Conservatory, completing the pre-college program in Jazz Saxophone while studying under Jeremy Udden and Dave Zoffer.
James moved to New York City in 2006 to attend New York University, where he graduated in 2012 with a Bachelor's Degree in Jazz Performance and a Master's Degree in Jazz Studies. Although his focus was learning the language and tradition of Jazz, his musical world continued to evolve into a profuse diversity of musics from around the world. He would spend the next 5 years as a freelance performer, performing with the likes of David Byrne, The Roots, Leon Bridges, Lukas Graham, and many others. James has performed worldwide in venues such as Carnegie Hall, The Blue Note Tokyo, Berlin Konzerthaus and Bonnaroo, as well as on national television shows including Saturday Night Live, The Tonight Show (Jimmy Fallon), Good Morning America, and more.
In 2016, James went back to school to earn a second Master's Degree in Music Education from Manhattanville College. His interest in psychology, diverse repertoire, and his freelancing experience have all converged to make him a unique and inspiring educator.
James is currently the Band Director at Alexander Hamilton High School in Elmsford, NY.