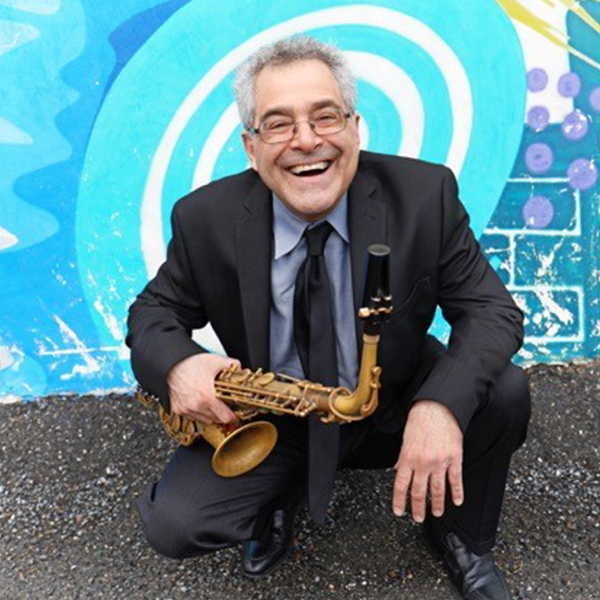 Instruments
Guitar , Saxophone
Area of Study
Jazz Ensembles , Jazz Theory , Musicianship , Private Lessons
Career Highlights
B.M. DePaul University
Ed Palermo is not a "business as usual" musician. After all, when most people think of "big bands" they think of Duke and Dorsey. But go to see Ed Palermo's Big Band and you might hear Zappa, Hendrix, the blues of Paul Butterfield & Mike Bloomfield or one of Ed's own compositions, loaded with lush turns and unexpected twists.
Ed's interpretation of the music of iconoclastic composer Frank Zappa has brought him wide recognition. His first CD of this material, The Ed Palermo Big Band Plays the Music of Frank Zappa, garnered rave reviews. Downbeat Magazine gave the CD a 4-star review. Palermo's second CD of Zappa material, entitled Take Your Clothes Off When You Dance, has been received with equal enthusiasm from publications all over the world.
Before forming his own band, Ed toured and recorded with many different artists including Aretha Franklin, Tito Puente, Eddie Palmieri, Celia Cruz, Lena Horne, Tony Bennett, Mel Torme, Lou Rawls, Melba Moore, Debbie Gibson, The Spinners and countless others. He has written and arranged for the Tonight Show, Maurice Hines and Eddie Fisher. He also arranged the music for a recent James Brown concert at the Hollywood Bowl. Ed is the Coordinator of Jazz Studies at Hoff-Barthelson.