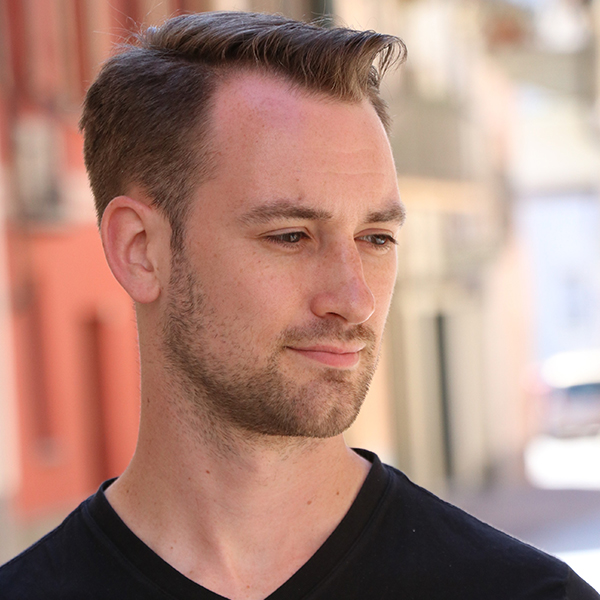 Instruments
Composition , Euphonium , Trombone , Trumpet
Area of Study
Compose Yourself! Project , Composition , Musicianship , Private Lessons
Career Highlights
D.M.A. Manhattan School of Music
M.M. Manhattan School of Music
B.M. Indiana University of Pennsylvania
Dr. Derek Cooper's music has been performed worldwide by groups including Contemporaneous, Decoda, Sonic Apricity, the Indiana University of Pennsylvania wind ensemble, Jenny Lin, Yarn/Wire, Ekmeles, the Iridium Saxophone Quartet, and Blueshift Ensemble. His piece, Kill James, received an honorable mention in the New York Composers Circle's 2019 John Eaton Memorial Composition Competition and his works have been lauded in several publications for their ingenuity and passion. In 2016, Derek joined the ICEBERG collective, a select and diverse group of emerging New York composers. He received his Bachelor of Fine Arts in Music Theory and Composition from Indiana University of Pennsylvania. He then went on to receive his Master of Music and Doctorate of Musical Arts from Manhattan School of Music while studying with Dr. Reiko Füting and Dr. Richard Danielpour.
Dr. Cooper acts as Associate Dean of Musicianship and Educational Technology for Hoff-Barthelson Music School where he also teaches composition and music technology along with directing the school's Compose Yourself! Festival in collaboration with Copland House. In addition, he is an instructor at Manhattan School of Music and teaches music theory at Ramapo College of New Jersey's School of Contemporary Arts and oversees the composition department for Manhattan School of Music's Summer Division.
Derek began 2022 with a new YouTube channel dedicated to in-depth breakdowns and analysis of the music in Star Wars media called Star Wars Music Analysis. Later in 2022, Derek collaborated with Decoda and poet Yolanda Sealey-Ruiz on Goodbye which garnered immediate praise as it enjoyed a national tour. This was followed by the premiere of his most recent orchestral work Beneath Stars which premiered in Dallastown, Pennsylvania before being performed in Walt Disney World as well.
His music is published through his own website as well as Knightwind Music, JustATheory Press, and NewMusicShelf.
For more information and to hear samples of Derek's work, visit www.DerekCooperComposer.com.