Musicianship Program
View detailed class information here.
Music Theory, Sight Singing, Aural Skills, Music History, Composition, Songwriting, Conducting, Improvisation, and Music Technology, Group Instrumental and Vocal Instruction
Our comprehensive, sequential musicianship training is designed to develop a learner's practice, performance, and understanding of music. Classes provide instruction in subject areas central to every student's development: musical notation, theory fundamentals, sight-singing, dictation, Dalcroze eurhythmics, improvisation, composition, and analysis of musical form. Students may participate in periodic assessments that provide a national standard for students, parents, and teachers to track progress and measure achievement. Students learn alongside their peers in age-appropriate classes.
HYBRID CLASSES AND ADVANCED TRACK MUSICIANSHIP
The School has invested in technology to create a hybrid class experience for many of our musicianship classes that will allow online and in-person attendees to participate equally in each class session.

We also offer Advanced Track Musicianship Classes at the Upper Elementary 3, Junior and Senior Levels. Required placement exams may be taken online at students' convenience over the summer.

Learn more about the Advanced Track Musicianship Program here.

Contact our Registration Department for additional information.
---
Composition Program
Private Instruction, Musicianship Classes and other Opportunities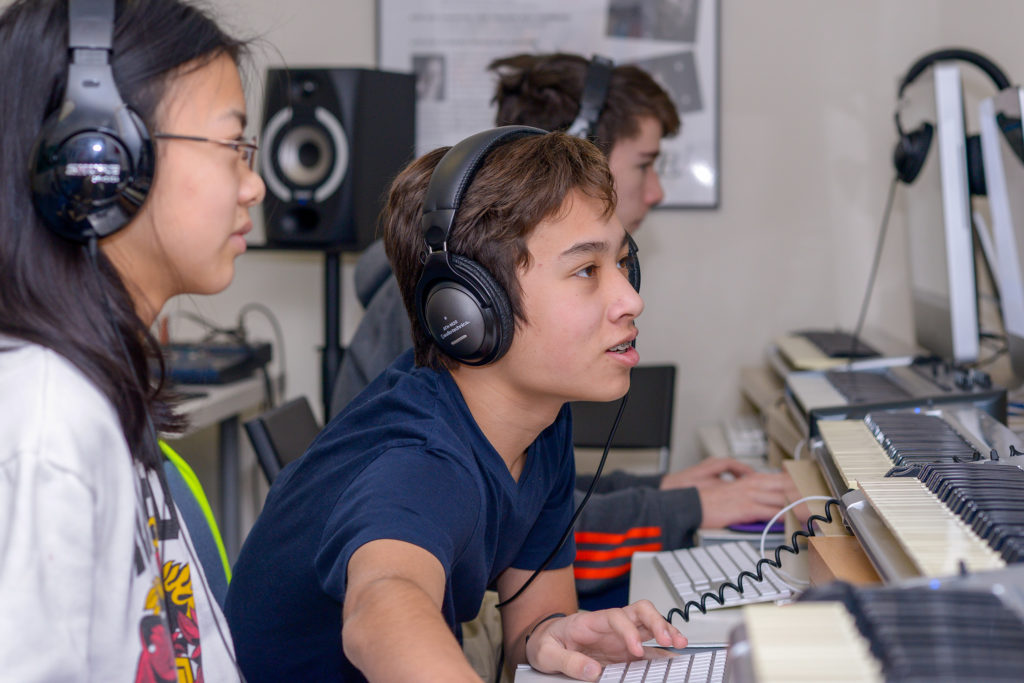 Hoff-Barthelson Music School has a history steeped in the development of strong musicians of any focus through the cultivation of new music. Students studying composition learn how to construct melodies and harmony, adhere to or develop new forms and structures, explore the possibilities of different musical instruments, and develop their own unique musical sound.
Whether students are interested in classical composing, songwriting, jazz, rock, film scoring, or any other genre, our world-class faculty have the skills and ability to help guide their artistic voices through private lessons as well as classes in Composition (Beginner through Advanced), music technology, film scoring, and improvisation.
Student composers have the opportunity to have their music read and premiered by their colleagues during the School's annual Music of Our Time Festival and present their works for critique to some of today's biggest names in contemporary concert music through the Compose Yourself! Project, produced in partnership with Copland House.
In addition, the newly established Wilma Machover Creative Development Fund enables especially promising composition students at different stages of their development to enhance their studies through participation in extraordinary learning opportunities such as visits to the MIT Media Lab, The Greene Space at WQXR, Carnegie Hall, Copland House, the Concert Artists Guild, New Music USA, and artistic events to learn firsthand how new music is created, performed and disseminated. Other opportunities may include lessons, mentoring sessions or studio visits with renowned composers, performers, presenters, producers, and music technologists.
Classes are included in the price of our Comprehensive Program. Other students may enroll a la carte.
Group Instrumental Classes
Group instrumental instruction in piano, guitar, chimes and handbells offers students the opportunity to learn an instrument, and develop their creative potential alongside peers.
Learn more about these group classes here.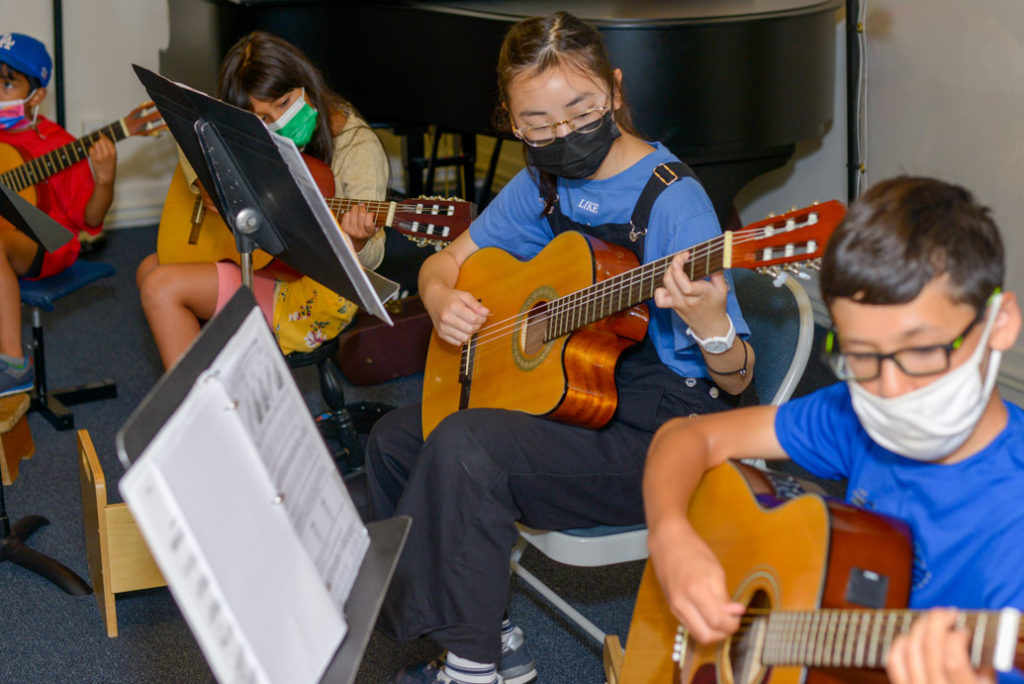 Have questions or want to register?

We take great care to assess each child's particular interests and needs before assigning teachers, classes, and ensembles. The first step is for you and your child(ren) to meet with one of our deans. This meeting is not an audition, but a welcoming introduction to the School and our individualized approach to music education.

To get started, schedule a placement meeting with one of our deans, or call 914-723-1169.

We look forward to hearing from you soon!