Cello Master Class: Joel Krosnick
March 29, 2020 @ 2:00 pm

-

4:30 pm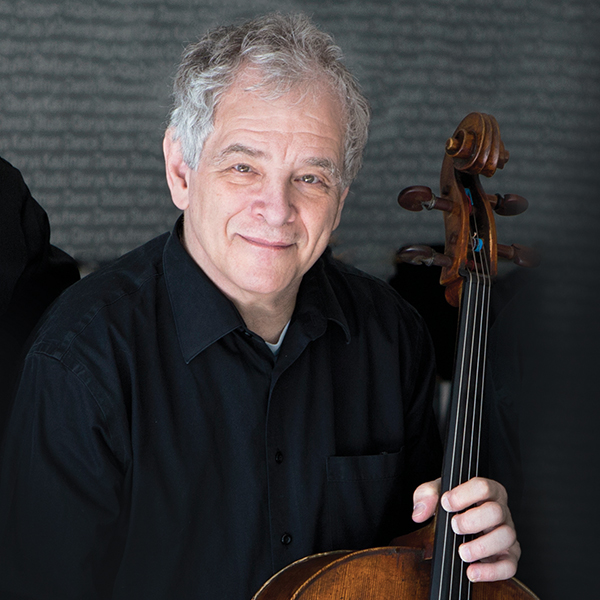 PLEASE NOTE: This event has been cancelled because of the COVID-19 crisis and will be rescheduled during the 2020-21 school year.
As cellist in the Juilliard String Quartet from 1974 to 2016, Joel Krosnick performed the great quartet literature around the world and recorded it for the Sony Classical, Wergo, and CRI labels. He is known as a international soloist and, with pianist Gilbert Kalish, his sonata partner of more than 40 years, he has performed cello literature throughout the U.S. and Europe.
He is the recipient of the Chevalier du Violoncelle Award from the Eva Janzer Memorial Cello Center at the Jacobs School of Music at Indiana University, and, as a member of the Juilliard String Quartet, received a Lifetime Achievement Award from the National Academy of Recording Arts and Sciences.
He has been a member of The Juilliard School faculty since 1974 and chair of the cello department since 1994, where he received the Juilliard School President's Medal for Service to the Arts in 2015. He is also on the faculty of the Kneisel Hall Chamber Music Festival.
Free of charge — open to the public to observe. Space is limited. RSVP to hb@hbms.org.
Master classes are an enlightening experience for students and audiences alike. After months of careful preparation, students perform for and then receive feedback and guidance from a master teacher who challenges the student to think in new and critical ways about the piece they have prepared. The results are inspiring and serve as a catalyst for students to reach new heights in their own musical explorations.